Lou Barlow and The Missingmen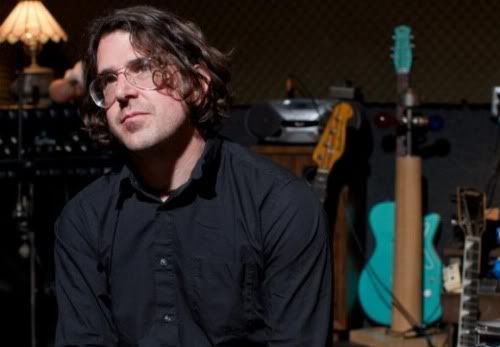 Barlow
This piece is a test for me.
How can I say anything about Lou Barlow that will sound in the least objective? Let me just be candid: The music Lou has made, with Deep Wound,
Dinosaur Jr.
,
Sebadoh
(and its variants),
Folk Implosion
, and now under his own name, has been the sound running through many of the most important moments in my life.
Unfortunately this complete sycophancy on my part was more than apparent when I last met Lou, when he came to play the Paradise a couple of years ago with his seminal 90s lo-fi band,
Sebadoh
. I stupidly tried to make clear to him what it all meant to me (partly because I understand he doesn't think that much of his own work) but I ended up just sounding a little crazed. Embarrassing or not, gushing about this music feels like an essential task – a way to cheer on the work, and to push just a few more people to discover the rare intimacy of his sound.
HIGHLY RECOMMENDED -
Lou's early home recordings drift out of a haze of cassette tape hiss, creating a sense that you are listening to whispered secrets that are for you alone:
This closeness is still apparent, even after more than two decades of recordings. Lou newest album,
Goodnight Unknown
, might actually be his strongest work for years. [
full review
]
Don't miss the opportunity this week to see Lou and his new backing band, "The Missingmen," supported by Baltimore's celebrated Wye Oak. This one promises to be an absolute winner!
Advance Tickets:
X