Crash Kings
The Crash Kings lit up the Middle East on 8/3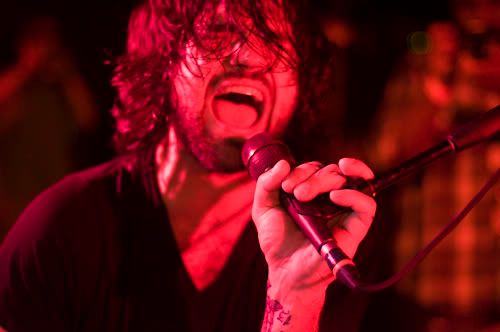 Crash Kings - 14 Arms
all photos by Kira Doucette
RED HOT -
While they're new home base is LA, Crash Kings got their roots here in Boston. Brothers Mike (bass) and Tony (keys and vocals) Beliveau grew up in Andover, MA and spent the early 2000's working their musical chops at Berklee College of Music.
"Turned frumpy Jazz jammers into full on rockstars," that's how Tony summed up Crash Kings' transition as a band as a result of their move across the country. Along with their geographic move, they picked up Jason Morris on drums to complete the trios huge sound. Described jokingly as 'clav rock', the guys have a sound very unique to their own.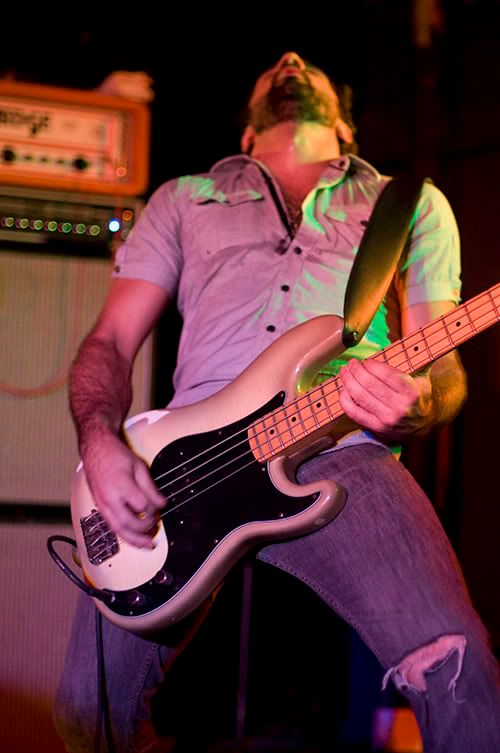 THE BEGINNING OF GOOD THINGS -
As luck would have it, Tony was waiting tables one night in LA and happened to be waiting on label owner and producer Linda Perry who called him out as a frontman of a band. Sure enough she was right and the rest is history. She heard their music, signed them to her label, and next thing they knew, the Crash Kings were recording with Dave Sardy to create their amazing debut self titled LP. Following that, Universal Motown heard their sound and signed them to their label.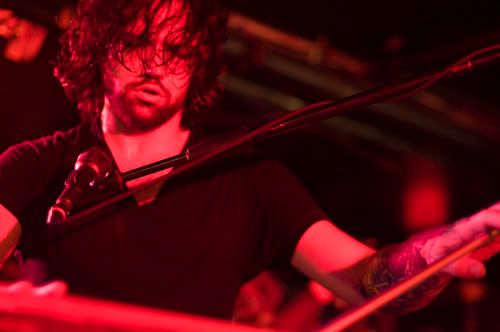 Make it to one of Crash Kings many shows around The States or Europe and you'll be likely to find rockers, girls singing along with Tony's great lyrics, and hipsters admiring his rare clavinet rigged up with a full on whammy bar. Catching one of their shows in your area is probably not too hard, they've basically been touring non stop since they formed as a group.
RSL STREAMING PHOTO ALBUM
The Crash Kings in Cambridge, MA - Aug 3rd, 2010
The most recent Crash Kings news is their second video for the track "
You Got Me
", directed by David Arquette. This video definitely proves this trio has moved on from their "Frumpy Jazz jammers" vibe into the stylish LA scene. Speaking from experience, these guys deserve all the partying and gorgeous women this video showcases. They're some of the hardest working musicians I've ever met and do it for all the right reasons.