Vote DAVID WAX MUSEUM to Newport Folk!
Your Chance to Make Music History
!
New England Band needs your Help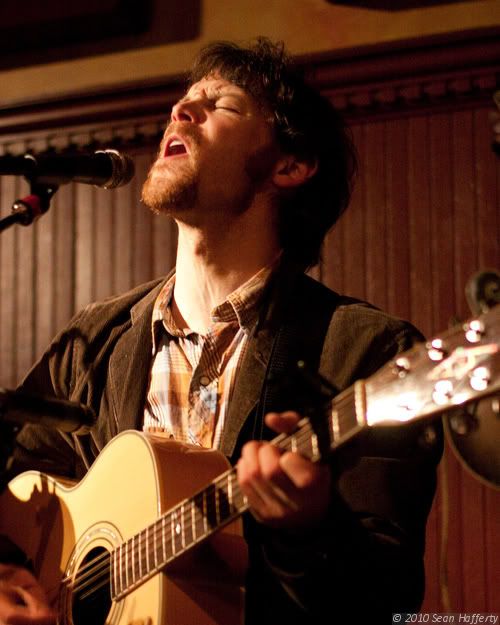 The musical styling of the Wax Museum, a mixing of traditional folk and Mexo-Americana is fresh to most ears, but also clean and true to cultural traditionalists. We aren't alone in this passion:
NPR
waxed poetic
about the band in a recent interview, comparing them to
Calexico
and
DevotchKa
amongst others.
I am drawn to the down-to-earth style and personable nature of the band (lead at its core by David Wax and Suz Slezak.) These are good people; real people, doing remarkable things.
MAKING HISTORY TODAY -
And that brings me to the reason for today's post. I was going to go on with the illusion of being objective, but it seems we cannot. David Wax Museum is in a two-horse race tonight. The contest, sponsored by Vermont's
Magic Hat Brewery
and
Newport Folk Festival
producers will place one band in the very last artist slot at this year's Folk Festival. It's an invaluable opportunity for David Wax Museum to be heard by thousands of new fans who, I couldn't be more sure of this - will love them as they should be loved. A vote for the band tonight and tomorrow is what they need. The contest concludes tomorrow night 6/30/10.
One vote per person

. Two minutes of your time
. A chance to help a truly worthy music act. An opportunity to shape Newport Folk Festival; to touch history. A chance to make history.
Please vote
.
VOTE NOW
1. Go to
magichat.net/opener/voting
2. Type in your birthday
3. Scroll down & click "REGISTER"
4. Enter info (only fields with asterisks are required.)
5. Unclick "newsletter" (unless you want the Magic Hat newsletter!)
6. Click "Create new account"
7. Click next to
The David Wax Museum
to VOTE!



DAVID WAX MUSEUM




Web

- Myspace - Album

VOTE DWM
into NEWPORT FOLK
takes just 2 minutes!