Rock Report: PISTOL SHOT GYPSY
words & media by
Shawn SixX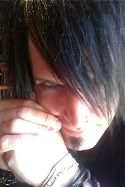 What in the hell has happened to the modern day Rock Band?
Have they all gone soft? (Drinking Starbuck's lattes while hanging out at the local Urban Outfitters?) Where is the beer guzzling? The girl-chasing bands, the guitar-smashing dudes, the bar-fighting nights? The bedlam that I, personally, think of when I hear the words "Rock Band"? Where are the SEX, DRUGS and ROCK-N-Roll in local music today? Well, I found at least one band that still acts like a "REAL" rock band...
Pistol Shot Gyspy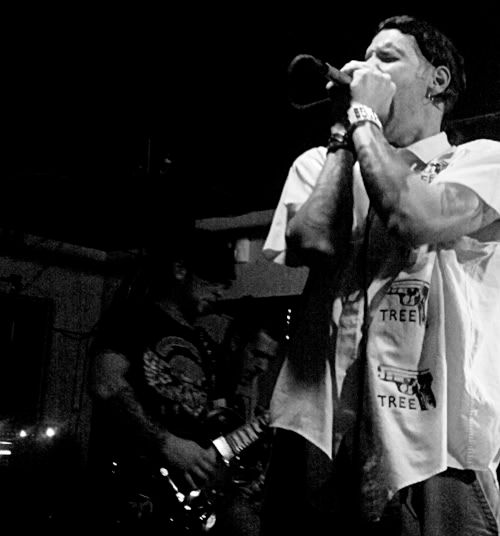 Pistol Shot Gypsy
hails from south coast Massachusetts and brings with them the gritty, dirty, angst of a New England mill town mixed with the good old crazy chaos that is what Rock and Roll is supposed to be. This past Saturday night I witnessed these guys tear a new ass in Haverhill's JP McBrides while the local police circled the parking lot.
These guys can best be described as hard rock but they have the influences of everything from Metal to Glam.
This band restored my faith in what the essence of Rock should be!
Lead vocals are manipulated by Ronnie Travis who takes the crowd from 0 to 100 with a single breath ending up in a guttural growl that you would swear came straight from the depths of hell. As you gulp down your 2nd beer, the guitars of Ian Haggerty and Jeff Instasi sneak up on you, slowly drawing you in till the screaming from the stage fills your ears. The bottom end in this band is handled by James Thompson on bass and Boom Bots on drums. They come down on you like a TV being kicked out of a hotel window. But this time, you want it to happen again and again and again.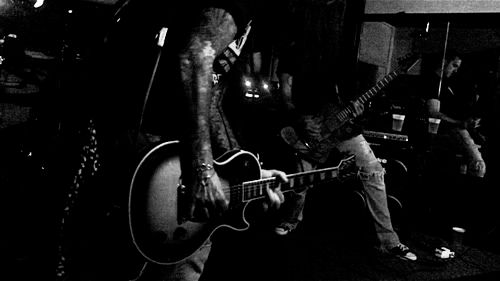 After the show, we all sat in their "Rock and Roll tour RV" swilling down beers and talking about the best plan for getting to the after party and I asked them where they were going next. "We are coming to your town and will destroy it!" is what they responded and by the headache I had the next day, I believe them! They are currently working on their second album and will be playing throughout New England. If you are looking for a great band and want to experience what rock and rock abandon is, check out Pistol Shot Gypsy. Just make sure you take the next day off!!
Peace,
SixX