Pray for Polanski
This Week in Boston:
Someone You Should Know
Pray for Polanski
at
O'Brien's
6/23
&
6/30
There are two Wednesday residency dates remaining this month for noted folk punk rockers
Pray for Polanski
at O'Briens in Allston this month. Renowned for their high-energy, archaic sets PFP have been winning over the hearts and minds of New Englanders for years now. Here's just one reason why:
With the same wild spirit that has drawn us to gypsy punk's
Gogol Bordello
and the whiskey-soaked
Lucero
(
all that wild attitude minus the country twang
);
Pray for Polanski
live in that wild, unrepentant space between. Expect lots of wild toe-tapping, soon to be followed by head thrashing and unadulterated good times.
And for
just $5
the next two Wednesday nights, you can't possibly go wrong.
Weds 6/23 at O'Brien's in Allston:
Pray for Polanski
Guenivere
Adicia
The Island Effect
Weds 6/23 at O'Brien's in Allston:
Pray for Polanski
Godawful
A Catwhisker Radio
Cities & States
Purple Myrtle
set times and set order
subject to change
One to Watch in 2010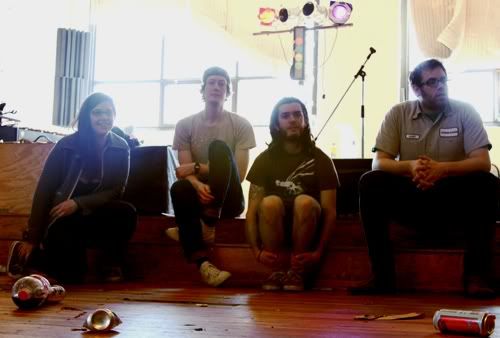 Pray for Polanski
My
/
Fb
/
F Nice Records