getting to love Sarah Blacker
This Week in Boston:
by Nick Parker
This Tuesday sees the return of folk artist
Sarah Blacker
for her June residency at
Toad
in Cambridge. Listening to tracks on her album "The Only Way Out is Through" gives you a sense that you are stealing a chance to hear someone play just for you, before she rises from local star to national act.
Blacker plays moving folk, often upbeat, always heart-warming.
She hides some of the strongest songs for late points in the album, a tactic I always respect, since it rewards the more committed fan, as if you are digging into Blacker's mind by the minute.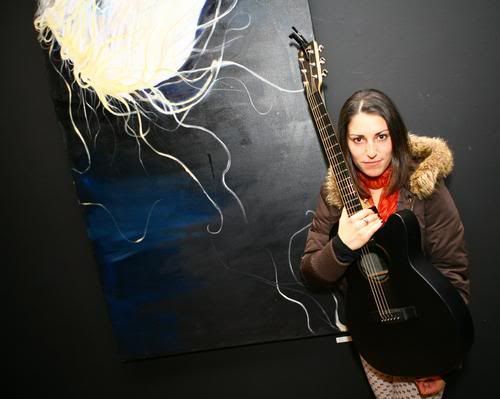 photo by Christopher Huang
In the final seconds of her folk-rock track "
Bad I been
, " near the end of the album, she adds a parting "That was fun!" before the mic cuts. It's a telling moment – both the words we have felt in our own minds as the album played, and the sense she gives always of the joy she has in this music, beyond of our own reactions. "
The Only Way Out is Through
" is an album full of fun, perfect as the summer rises around us. Spend an evening with Blacker this Tuesday at TOAD, and smile with her.