Local Natives - The City's Last 2 Tix
IN BOSTON THIS WEEK

Someone You Should Know
Local Natives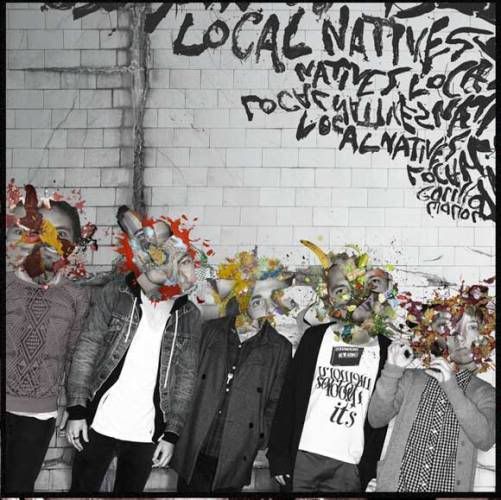 Gorilla Manor is the New Album.
Named for the house the band once shared
It's hard to nail down bands in the grand pantheon of popularity. Who's Hot? Whose Hotter, you know? Well, today I'm going to try to do it. Our profile band is Silver Lake's
Local Natives
who play a sold-out
Great Scott
in Boston Saturday. The band have played their hearts out corner-to-corner the last few years and now things are really beginning to come to a head. In fact, I would go so far to say that Local Natives, who just released the Gorilla Manor LP, could be one of the best live acts in the country right now.
The Last Grains of The Kingdom -
So this is the deal. We believe in these guys and want you go to the show this Saturday Great Scott. Local Natives are playing with their Frenchkiss label-mates Suckers. But it's sold out. I can get one of you into the gig. Here's how: The First Person to Go to
Newbury Comic
s
at
332 Newbury Street
in Boston's Back Bay [
X
marks the Spot]... 1) Buy the new Local Natives album Gorilla Manor and 2) mention Ryan's Smashing Life.
You will be given the very last two tickets to this completely sold out show.
Good hunting.