Hub of the Universe
In Boston This Week
!

Worthwhile Performances:
I will start off this piece by relaying some pretty good news for Boston;
beginning in 2011, the City will serve as host for a national-level music event on par with those that most music fans travel far to see.
In May 2011,
Hub of the Universe
(the festival's name) will unfold here in Boston. Being a year away, we don't have the details for you. But we can tell you about the preview plans for this weekend - a year ahead of time.

Things unfold for the Hub of the Universe preview tomorrow evening at the Ritz-Carlton Boston for a sold-out Miss Tess live performance. Things get much better for fledgling fans on
Saturday night
(5/8/10) as
RSL Best of 2009
Selection band
Dirty Projectors
play
W Hotel
on Stuart Street. This is one performance you'll not want to miss...
Dirty Projectors
play Boston on Saturday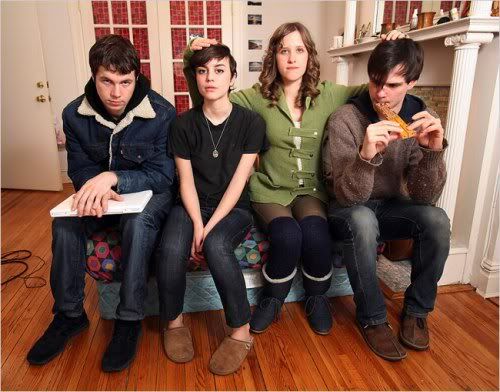 Dirty Projectors - Cannibal Resource
Set to appear with Dirty Projectors in Boston this Saturday are
The Phenomenal Handclap Band
,
DJ Gucci Vuitton
, and
Shriiimp Graffiti on Girls
. At last check there were fewer than 50 tickets remaining for this 21+ event.
[Saturday TICKETS]

The timing of this year's preview coincides with Mother's Day on Sunday and the planners for the Hub of the Universe worked it into their plans. On Sunday from noon - 3pm, the Hyatt Regency will play host to the musical "I Heart Mom" Brunch - a huge value. For just $40 a ticket, you get to hang with Mom in front of unfolding music. The brunch is included in the price.
Annie & The Beekeepers
the
I Heart Mom musical brunch
on Sunday
Annie Lynch at the Paradise
Johnny Arguedas photo
MOTHER'S DAY BRUNCH

PERFORMANCES:
Barrence Whitfield with Ollabelle,
Annie & The Beekeepers
and Forest Fires. Also special Ward Maps Vintage MBTA Exhibit. The value of this meal and fun time with Mom is unbelievable at this price - and since the 21+ event unfolds at the lovely Hyatt Regency, you know this will meet with Mom's vote of approval.
[
Sunday TICKETS
]