Buzzcocks 2010
A Tour Not to Be Missed
by Nick Parker



BUZZCOCKS in Boston


Monday, 5/17/10 at The Paradise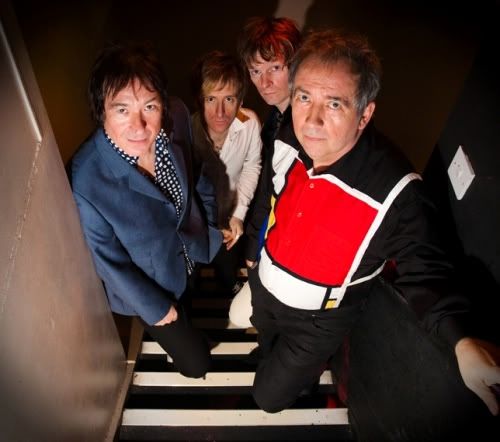 LEGENDS ON PARADE -
Let me put it plainly: the Buzzcocks invented UK Punk.
You will excuse me then, if I am a little tongue-tied trying to talk about this band.
Perhaps I can contain myself by beginning with the obvious: Coming out of Manchester UK in the mid '70s, the
Buzzcocks
booked the
Sex Pistols
' first show in the North, now immortalized at the start of
24hr Party People
. Their furiously blasted music pretty much invented the pacing of the punk track.
Not so politically motivated as The Sex Pistols, Buzzcocks most famous tracks, like "Ever Fallen in Love?" and "What do I get?," are love-songs. It may seem like a strange way to present a love-song I suppose, but theirs is the energy of teenage love, and sex. As we all know (more or less recently!) that passion is an unstoppable force.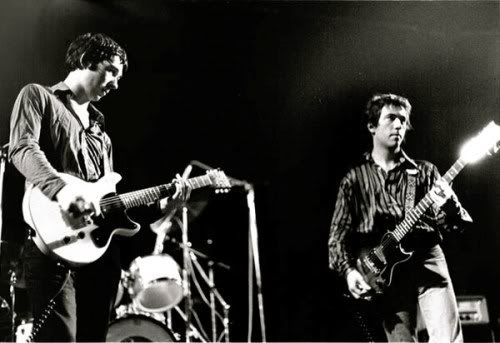 It is 35 years later of course.
Perhaps they can't manage that pace – that vigor. I saw them at Axis a couple of year ago, and I remember having those kinds of doubts before the show. Surely they would be a decrepit version of past greatness – fragile now, and to be treated with reverence, but not quite respect…
That night they came out and played six songs, at about 150bpm, back-to-back, without a pause for breath. You would be wrong to count them out.
This could be quite simply the most important show you'll see this year. Don't miss a chance to see some history, and to dance your ass off.