This Week: The Low Anthem
Going Out Boston / Cambridge
Shows You Should Check Out
The Low Anthem
With a sound too big to be confined to New England,
The Low Anthem
(hailing from Providence, RI), belong to the world now. One of the big winner's of last year's Newport Folk Festival, the band have been invited back again (later this summer.) The band released one of the better albums of the year last year;
Oh My God Charlie Darwin
- which you definitely be looking into...
Paste Magazine's Album of the Year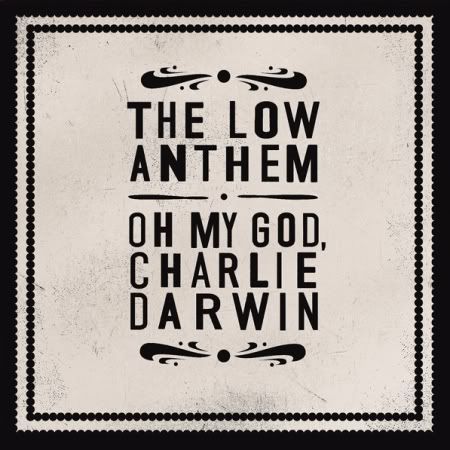 Well here's your chance this week to see this local Americana powerhouse in a sound-friendly setting. Tuesday night, The Low Anthem plays
The Paradise
(at 967 Commonwealth Ave) with Boston favorites:
David Wax Museum
(possibly the best Mexo-Americana band going right now) and the outstanding
Annie and the Beekeepers
. (Gorgeous voice carries modern Americana originals accompanied by strings. Read here: Do not arrive late to this one.
RSL Live Music Photo Album
The Low Anthem

at

Newport Folk 50
photos: 5342 Studios
The Low Anthem - Gear List:
1 WWI portable pump organ
1 harmonium
1 '63 Gibson B15
1 gut-strung parlor axe
1 AJ & HH 29" thunder drum
1 nipple gong
2 or 3 clarinets
1 really big fiddle
1 E flat marching horn
1 sizzling set of crotales
1 electricity aided guitar
1 rusty saw
1 accordian
1 or 2 fiddles
enough harmonicas to summon locusts