Star & Micey
Discoveries from SxSW 2010:
Someone You Really Need to Know
Star & Micey are a band from Memphis
The Scene:
Barbarella
615 Red River St, Austin, TX
March 18, 2010 for SxSW
Here is another in the series of great bands we discovered on our trip to SXSW. As mentioned in our previous posts, there is no way we can review all the great bands who were there, since there was no way to see all the great names and all the promising acts. We will be sharing as many as we can. Enjoy!
Things started out heavy-hearted at the
Barbarella Bar
for their Memphis showcase. Before
Star & Micey
took the stage,
Jody Stephens
from
Big Star
came out to say a few words about his friend
Alex Chilton
who had passed away the day before. Stephens also sat in for the last song with guys.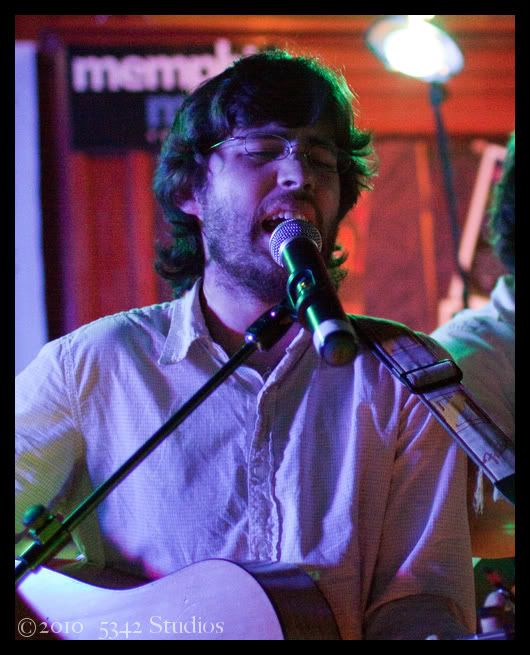 Star & Micey
is a three-piece group who have found some creative ways to work around their challenge finding a permanent drummer. (Spontaneous combustion is reportedly not the problem) They actually use a series of drum pedals and share the duties among the three of them. It creates a very interesting effect.
RSL Streaming Photo Album
Star & Micey - SxSW performance 3-18-10
This band has an engaging combination of folk, blues, gospel with a dash of country. They also have a pop sensibility that pulls together these various influences into a musical package that is a joy to hear. When these guys play you can feel the love for the music come through and they had the crowd enthralled by the end of the first song.
BONUS VIDEO from SxSW


I highly recommend checking out Star & Micey's self-titled debut album. You can download three of their songs for free
HERE
.