SxSW Artist - Kasey Anderson
SxSW 2010 Featured Artist
Someone You Should Know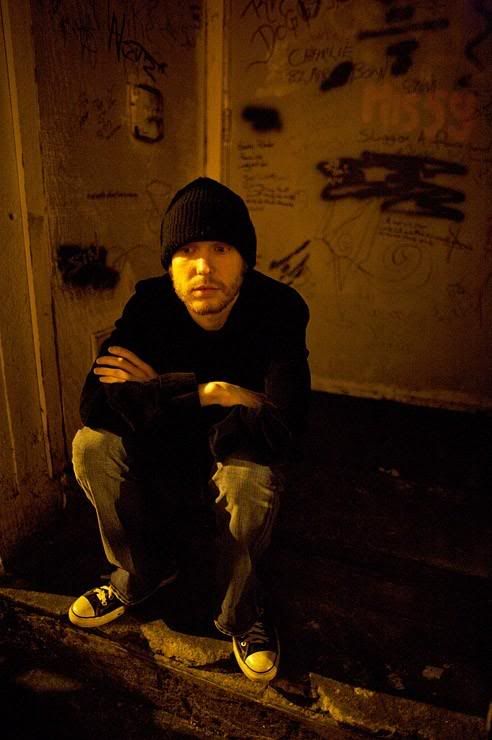 Kasey Anderson
John Meloy photograph
PORTLAND, USA -
American Songwriter
Kasey Anderson
has certainly caught our ear. Having just toured dates leading up to this year's
South by Southwest Music Festival
, he embarks with new fans under wing. The new album from Anderson is
Nowhere Nights
, a country-tinged record that focuses squarely on human events and Anderson's easygoing, amiable storytelling. This song has made me weep. *yes, it has.
Favorable comparisons come easy with music this good, but Anderson should be on your shopping list if you follow any of these talented artists we already love: Guy Clark, Steve Earle, Tom Petty, Butch Walker and David Vandervelde. The new tracks will warm up your nights but are capable of letting you unwind after a punishing day on the grind. Kasey Anderson is One to Watch in 2010.
Highly Recommended Music!
Mar 25 - Bellingham, WA

Green Frog Acoustic Tavern

Mar 26 - Seattle, WA

Conor Byrne Pub

Mar 27 - Portland, OR

Mississippi Pizza

Mar 28 - Eugene, OR

in store: CD World

Mar 28 - Eugene, OR

Sam Bond's Garage

Mar 30 - Chico, CA

Empire Coffee

Mar 31 - Reno, NV

Living Room Show

Apr 1 - San Francisco, CA

Union Room @ Biscuits and Blues

Apr 2 - Mountain View, CA

House Show

Apr 3 - San Luis Obispo, CA

The Steynberg Gallery

Apr 4 - Los Angeles, CA

Bootleg Theater

Apr 5 - Santa Barbara, CA

Muddy Waters

Apr 6 - San Diego, CA

Soda Bar

Apr 8 - Prescott, AZ

Raven Cafe

Apr 10 - San Antonio, TX

Sam's Burger Joint

Apr 11 - Houston, TX

Listening Room at Nia Moves

Apr 12 - Austin, TX

The Scoot Inn

Apr 13 - Denton, TX

Rubber Gloves

Apr 14
- Denton, TX

Dan's Silver Leaf

Apr 15 - Dallas, TX

All Good Cafe

Apr 16 - Hot Springs, AK

Maxines

Apr 17 - Memphis, TN

Young Ave Deli

Apr 18 - Nashville, TN

The Basement

Apr 19 - Knoxville, TN

WDVX Blue Plate Special

Apr 19 - Knoxville, TN

Preservation Pub

Apr 20 - Macon, GA

Hummingbird Stage And Taproom

Apr 21 - Decatur, GA

Eddie's Attic

Apr 22 - Augusta, GA

Sky City

Apr 23 - Columbia, SC

The White Mule

Apr 24 - Raleigh, NC

Slim's Downtown

Apr 25 - Winston-Salem, NC

The Garage

Apr 26 - Washington DC

The Red And The Black

Apr 27 - Baltimore, MD

The Golden West Cafe

Apr 28 - Philadelphia, PA

Tin Angel

Apr 29 - New York, NY

The Living Room

Apr 30 - Cambridge, MA

The Middle East