Our Favorite Records - Volume II
THE BEST ALBUMS, OUR PERSONAL HISTORIES
The Records that We Love, the Songs that Make Us Go
[
Editor's Note:
I have tasked our people to write a bit on their favorite records. It's a exercise in exploration; they get to do a little self-evaluation, you get a chance to know them better. The artists celebrated here find new audiences
!]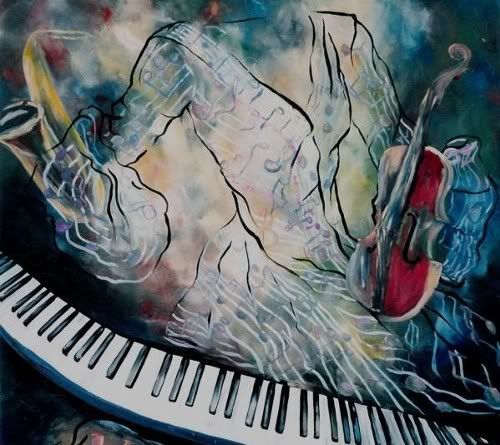 art by Buddy Beaux
Favorite LPs of the Last Decade - Vol II


by

rslblog.com's Emma Dessau

I don't think I fully understood the wonderful narcissistic tragedy that is growing up until
Craig Finn
explained it to me, one song at a time, on
Boys and Girls in America
. As I spent most of the 2000s in high school and college, (yes, I'm a young'n), this album was an epic revelation.
The Hold Steady
stands almost untouched in their poignantly dirty lyrics, which continue to sting with accuracy listen after listen.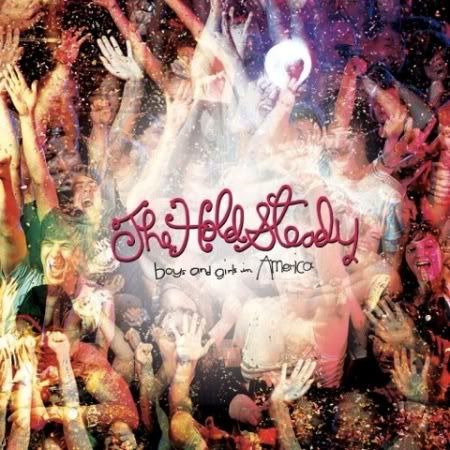 I first saw The Hold Steady live in the fall of 2007
after not paying nearly enough attention to the copy of
Boys and Girls
I had burned from my college radio station. Within 30 seconds of watching Craig Finn's onstage hand spasms while he sang-spoke, I knew I'd found a new musical obsession.
SOUND PROFILE -
The Hold Steady has gathered the loose ends
Bruce Springsteen
and the E Street Band
left hanging around 1978, and tied them together with influences from roads not traveled by The Boss. Instrumentally, Franz Nicolay's often-featured snazzy piano hand slide reminds me of Danny Federici's stylings on
Greetings from Asbury Park
, while Finn's lyrical prowess calls to mind a darker, grittier version of street poetry from Darkness on the Edge of Town.
This comparison has been made before, but that shouldn't take away from The Hold Steady's uniqueness. In my book, Finn has taken on the "king street-poet" title captured and lost again by so many before him, and updated it. His poetry is jagged, full of references to literature, religion and all that is in between.
SONGWRITING -
The use of narrative to weave together two distinct albums also sets The Hold Steady apart. The same characters introduced on The Hold Steady's 2005 also stellar album,
Separation Sunday (Holly, Gideon and Charlemagne)
appear on
Boys and Girls in America
. They continue to seem like people we've all known, or at least, people we've all wanted to party with. Yet, their catastrophic crashes and burns keep them mortal. Their stories pan out just the way they'd want them to: honest, heartbreaking, and full of pills and beer.
Because we've all "had some massive nights and some crushing lows," because we've all wanted to sing "Hey, citrus, hey, liquor, I love it when you come together," after a rough week, because we've all looked around and concluded time and again the timeless truth that "boys and girls in America have such a sad time together," especially when "guys go for looks" and "girls go for status." Because there's a "chill-out tent" at every magical outdoor show and a "party pit" at every sweaty indoor punk show, because sometimes there's just nothing else to do besides "walk around and drink some more," because being young and co-dependent "gets inconvenient when you wanna get high alone." Because we are all made of "arms and hearts and alcohol and faith," and because "we pull each other in and then we push it all away," Boys and Girls in America is the album that defined my decade.

[
Editor:
This series will be continued
!
More to come
.]