New David Vandervelde
MORE MUSIC THAN MAKES SENSE
Why This is Someone You Should Know
I'll have to admit I don't know nearly as much about
David Vandervelde
as I would like to. I picked him for a prestigious Best of 2007 for his two remarkable tracks,
Nothin' No
and
Jacket
- which were about as good as anything I had heard that year, overall. I know that Vandervelde,
a Chicagoan
who has since relocated to
Nashville
, was a friend to
the late Jay Bennett
(Wilco) and a frequent studio collaborator.
Due to what I see is an influence from the talented Bennett - and an umbilical sound connecting him to Chicago, I like to think of Vandervelde as a makeshift bridge enabling me to access the music of the past - without the crutch of memory. There certainly are some beautiful similarities.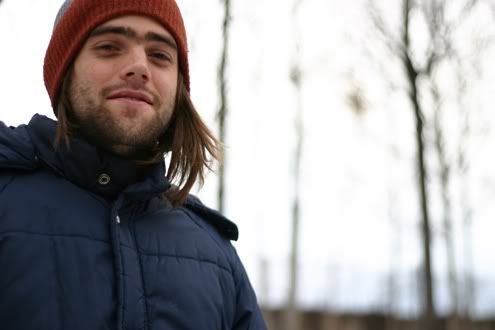 David Vandervelde
Beyond the comparisons, though Vandervelde is his own man. In 2010, this is clearly evidenced as the artist finds two very different albums out at the same time. The first I will tell you about is
Psychedelic Saturday
- a collaborative record with
Where the Moon Came From
. (Vandervelde, a multi-instrumentalist, plays keys.) It's a free record folks! - You can download over at
RockProper.com
- here's the title track:
And Vandevelde also has a three-song, digital only EP on
Secretly Canadian
- which is more in line with how we are used to hearing him... Just take a listen and find out what we already know: There's definitely more to be learned about David Vandervelde in the weeks and months that lay ahead.
David Vandervelde
Myspace / Secretly Canandian / Rock Proper