Magic Man - Real Life Color
NEW MUSIC -
Someone You Should Know
Songs Bigger Than Life

from Boston's
Magic Man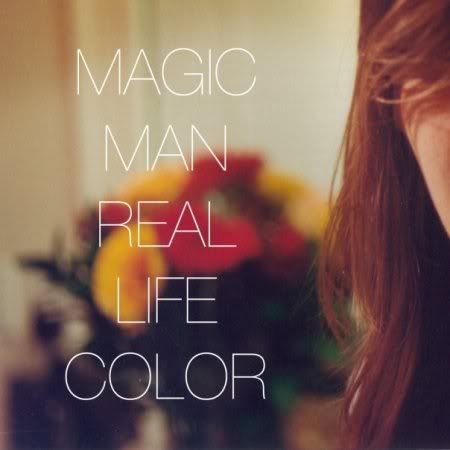 RSLBLOG.COM's

ONE TO WATCH

LIST
The Year 2010 is pretty much continuing on where 2009 left off... By that I mean the quality and breadth of new music being offered up by this city's artistry continues to impress. The modern renaissance continues this week with
Real Life Color
from Boston duo
Magic Man
(Sam Lee & Alex Caplow.) The songs here, including
Monster
which you can play now, are wildly fun indie rock explorations. Punctuated to drum beats and later - synth, rain drops and bass (on the appropriately titled,
Layers
),
Magic Man
have crafted an album that could come to define it's listeners. It's a powerful thing music.
Download the Album for
Free
:
Magic Man
are giving away
Real life Color
for free, hoping that it will help them reach more fans. The record's on
Arcade Sound, Ltd.
Based on what we are hearing - reaching large audiences may be just over the horizon.
"
We've put a lot of work into these ten songs and would really like you to hear them, so we've decided to put the entire album up for free download. You don't have to pay anything (unless, of course, you feel strongly compelled to do so)--all we ask is that, if you like the songs, please share them with anyone you think will enjoy them as well
," - Magic Man.
SXSW -
Magic Man will play Austin, TX on Saturday, March 20
. Magic Man appears as part of the is part of
The FMLY Group Hug Party
. Awesome lineup also includes MillionYoung, Truman Peyote, I am the Dot, and Philip Seymour Hoffman.
Rock.