Johnny A
NEW ENGLAND GUITAR HERO
Someone You Should Know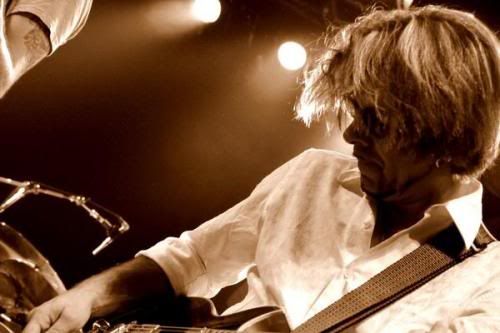 Johnny A
- One November Night
New live CD/DVD combo
(Tuesday 3/9 release)
The noise around Boston guitar legend Johnny A is expected to grow this week with the much anticipated release of a new combination CD/DVD. The set was recorded last November at Scullers Jazz Club. It goes on sale this Tuesday. Purchase on
Johnny A's website
will include a limited autographed poster.
BACKSTORY -
For seven years, Johnny A. rocked out for a seven year stint leading legendary J. Geils Band frontman Peter Wolf's group and also co-producing Wolf's 1996 solo album Long Line, which garnered a four-star review in Rolling Stone. Following his time with Wolf, A. collaborated with soft of music's best before successfully launching his own celebrated material. In 2003, Gibson recently bestowed a great honor of the guitarist: He has his own
Gibson Signature Model
; "
The Johnny A.
" Thousands of fans now know what used to be a secret to only his friends in studio: Johnny A is an amazing performer.