Hey Mama
Hometown Summer Rock -

Right Now

A Live Experience to Remember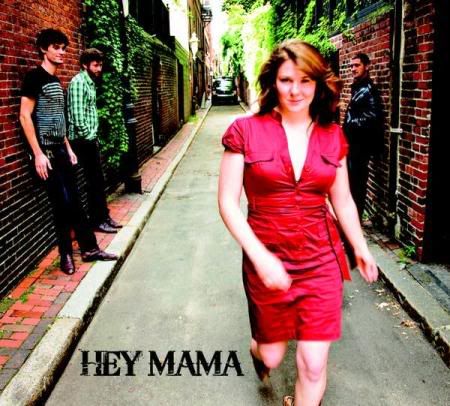 WASHBOARD BLUES ROCK / ALT-COUNTRY ROLL -
Hailing from Vermont before relocating to Cambridge, MA, are
Hey Mama's
Avi Salloway
and
Celia Woodsmith
. In the city, they found collaboration with the talents of
Jared Seabrook
and
Paul Chase
. And by that, the
Hey Mama
sound was born.
The band are touring extensively these days and we just wanted to share their sound. There's a big Boston date on Saturday! I will also be catching them play before audiences in Austin for the
SxSW Music Festival
. Audiences there will be treated to what I already know - that this is one
sweet-sounding
band.
You better believe this is One to Watch in 2010.
Mar 5 - Montpelier, VT


Langdon Street Cafe


Mar 6 - Boston, MA




The Paradise




Mar 8 - Washington DC


Madam's Organ


Mar 9 - Blacksburg, VA


House Concert


Mar 10 - Bristol, TN


O-Mainnin's


Mar 11 -Knoxville, TN


WDVX - Blue Plate Special


Mar 11 - Johnson City, TN


Acoustic Coffee House


Mar 12 - Asheville, NC


House Concert


Mar 13 - Spindale, NC


Barley's Tap Room


Mar 15 - New Orleans, LA


Neutral Ground


Mar 17 - Austin, TX




SXSW




Mar 18 - Austin, TX




SXSW




Mar 19 - Austin, TX




SXSW




Mar 20 - Austin, TX




SXSW




Mar 21 - Austin, TX




SXSW




Mar 24 - Knoxville, TN


Barley's Tap Room


Mar 25 - Thomas, WV


The Purple Fiddle


Apr 8 - Newmarket, NH


The Stone Church on Zion Hill


Apr 9 - NY, NY


Bowery Poetry Club