Red Hot :: THE ORGAN BEATS
Photographic Evidence
by
Sean Hafferty
Church
of Boston - 1/26/10
This is For Real.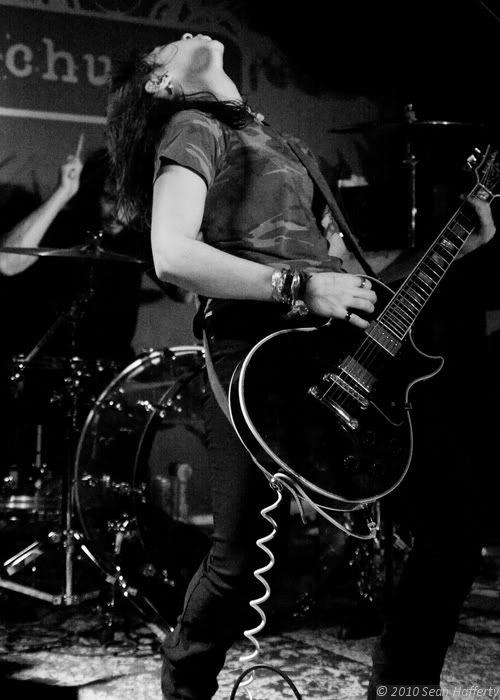 Noelle LeBlanc dominates Church


all photos by RSL's Sean Hafferty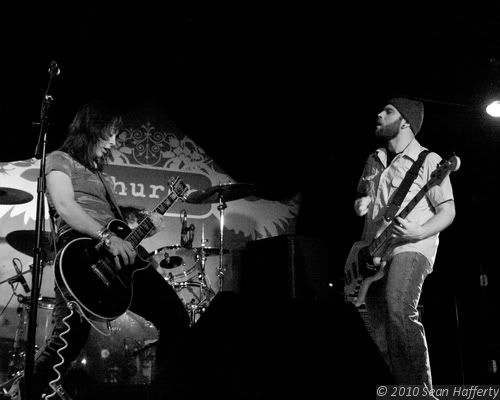 RSL Streaming Photo Album
The Organ Beats at Church 1-26-10
The Organ Beats
are a scorching-hot, 3-piece band playing Boston these days, but word is catching on really fast and I anticipate that many of your readers will be hearing about them very soon.
Formed in 2008,
The Organ Beats
are fronted by the wild, likable
Noelle LeBlanc
(formerly of Boston rock band Damone). Noelle and drummer
Danny LeBlanc
are siblings who started making music as preteens and were international tour veterans before they were able to buy cigarettes. Joined in the project by friend
Mikey C
. on bass, the chemistry for this exciting new track is evident. The 9 track album Sleep When We Are Dead was recorded in the summer 2009 in their friends' small studio outside of Houston TX over the course of 3 weeks.
Trust us when we tell you this is one band to watch in 2010. You can thank me later.