Asa Brebner
New Music this Week
!
Someone You Should Know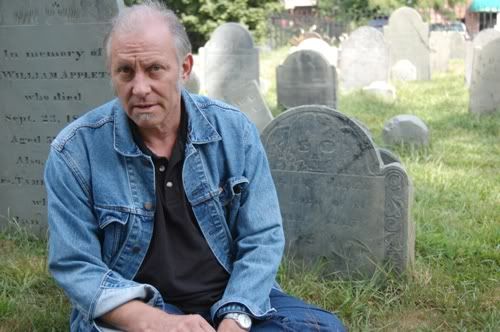 Asa Brebner's new album is

Suenos De Los Muertos
PINNACLE PLAYER -
Emerging on the Boston music scene over 30 years ago, the talented
Asa Brebner
made his mark first playing and touring with Jonathan Richman's
Modern Lovers
and
Robin Lane and The Chart Busters
before developing his own career as a solo singer/songwriter. All this playing has served him well. Brebner has developed the musical chops that most green musicians will never possess.
THE NEW ALBUM -
Asa Brebner clearly finds himself in the creative groove with
Suenos De Los Muertos
, his first new material in four years. Mixed by renowned Boston engineer Ducky Carlisle, this is an album that offers numerous examples of Brebner's grounded, sometimes humorous, storytelling cast over various song styles. Offering up pop, soul, blues, rock, a UK-reggae-style jam, Spanish guitar and even a ballad, Suenos De Los Muertos is a ramshackle bus ride on a narrow, over-grown country road. We don't know where we are headed or what we'll see on the way, but the sun is shining brightly. These are good times and the material here quickly begins to feel like best-of level work.
Brebner will host a CD release party for the self-produced and recorded 11-track set on Sat,
February 13
at
Precinct
in Somerville, MA.