US Record Label of the Year
rslblog.com's Record Label of the Year
Midriff's got the Stuff You Need to Hear
AWARD WINNER -
Already responsible for a back-catalog of albums savvy enough to make most upstarts proud,
Midriff Records
(Boston/NY) was far from resting on its laurels. That much became quite clear to all of us as we headed down the final stretch of 2009. Having repeatedly celebrating Midriff's releases, it became clear that 3 of my top 10 albums of the year came from Midriff Records.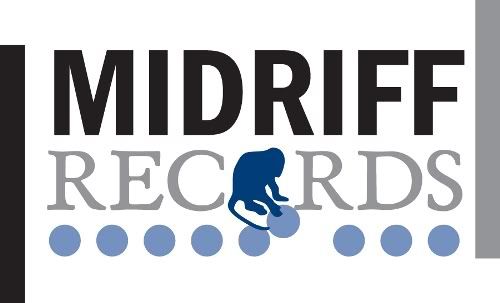 Let's meet the talent and hear about the business.
Several of the bands on Midriff are having breakout years while others in the lineup look like they are about to let loose - the Midriff Records lineup:
Eldridge Rodriguez
,
Get Help
,
Greg Lyon
,
Hands and Knees
,
Ian Adams
,
Kudgel
,
Pending Disappointment
,
Scuba
,
Spanish Armada
,
The Autumn Rhythm
, and of course -
The Beatings
.
The Beatings' Eldridge Rodriguez
Late Season Kid cd release 9/12/09 at TT the Bears
all images (never before seen pics) by Sean Hafferty
THE INTERVIEW -
To help gather our thoughts on Midriff, I spoke with Midriff Boston's Cameron Keiber, a performer many have to know as the charismatic and dark Eldridge Rodriguez of The Beatings. Along with the new Beatings album,
Late Season Kid
, Keiber released his incredible debut
This Conspiracy Against Us
on Midriff. Impressively, that album charted nationally after its release in May 2007. Today, Keiber serves as a curator for both the red-hot Midriff and as a living Boston music legend from The Beatings.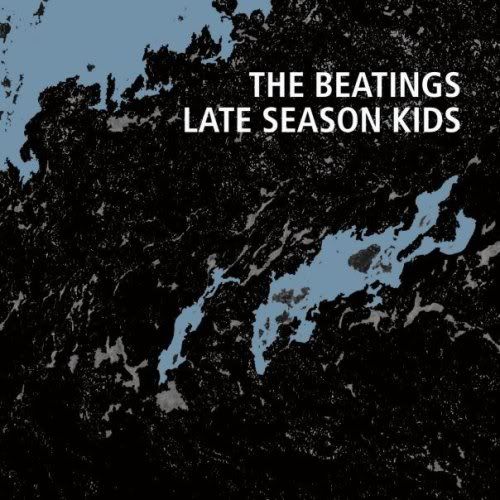 2009 Boston Album of the Year
[Review
]
RYAN SPAULDING - RSL:
Congratulations to you - for both the accomplishments of the Beatings and Midriff Records here in 2009.
Late Season Kids
is one of my favorite records of the year and pretty much the best thing I heard from Boston. Let's start out by talking about your early beginnings... I would very much like to know how the Beatings were formed.
CAMERON KEIBER - MIDRIFF RECORDS:
I've been playing in bands since I was in junior high school. Tony (Skalicky) and I played in bands growing up in NY together, I went to U-Mass Amherst where I formed a band w/ Dennis (Grabowski).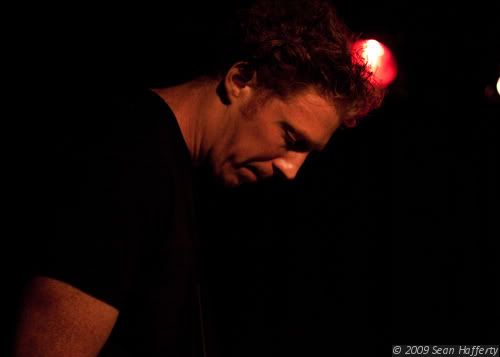 Beatings co-frontman

Tony Skalicky

was there from the beginning
Keiber:
Dennis and I moved to Boston together and we met Erin (Dalbec), Erin and I formed The Beatings and got Rob Dulany (Sarah Borges and the Broken Singles, Miltown, the Confidence Men and Erin's husband) and J Cannava (Gozu, Bodega Girls, Clouds, Miltown, etc.) to play with us. They quit within the year or so. Tony moved up to Boston and I lived w/ Dennis so they hopped on and solidified the line up. That has been the line up for a decade.
RSL:
And so naturally my next question is; How is playing with the Beatings different today than in the past?
Keiber:
Nothing is different from the early days... same frustrations, same rewards.
RSL Streaming Photo Album
The Beatings at Great Scott 09 -12 -09
photos by RSL's Sean Hafferty
RSL:
What can you accomplish as
Eldridge Rodriguez
, the solo artist - that you have unable to do with the Beatings?
Keiber:
I don't have to write by committee which frees me up to try some weirder stuff. Also, when you write lyrics for a band you become the defacto representative of the band as a whole; it's mood, views and beliefs. When I write for The Beatings I'm very conscious not to misrepresent or embarrass the the rest of the members. We share many of the same core beliefs, but we are 4 (now 5 with Greg Lyon in the band) very different personalities. Solo, I can say whatever I want, regardless of how offensive or silly. The rest of the Beatings often make me a better songwriter, but sometimes I just want to tell someone to fuck off and I don't want these other people, who I love dearly and whose friendship I cherish, to have to take responsibility for my words and actions.
RSL:
Let's talk about Midriff Records now. Tell us about the formation of the label and bring us up to the present...
Keiber:
Midriff Records was started just about 9 years ago by Beatings guitarist/vocalist Tony Skalicky and then Beatings manager Mike "The Fox" Italiano with my brother Clayton Keiber (who lived in NYC then and still does) and I acting as support and doing some of the running around for it. It was started in Boston, but after a few years both Tony and Mike moved to NYC (where Tony still lives) and the label was operating primarily out of NY.
Keiber:
A few years later Tony and Mike were getting burned out with the label and Clayton and I started stepping in and took over as the principal owners/managers, with Tony still very much involved. Now the label operates out of both cities, with NY handling most of the business end and Boston handling the majority of the development end. Initially Midriff was started as a way to legitimately release The Beatings' albums. This was before the digital revolution, when distribution companies required a hard copy product and most stores and press had no interest in investing any time in self released material.
The Beatings'

Erin Dalbec

by Sean Hafferty
Keiber:
We found that most of the vendors and press outlets that rejected the Beatings self released "6 Hz" Ep paid more attention when we re-released the same Ep a year later under the Midriff Records imprint. Some of that attention may have been due to our releasing the Beatings first full length, "Italiano" around the same time as the "6 Hz" re-release, but I'm far to jaded to attribute it entirely to timing and coincidence. I think that most media outlets and vendors at the time turned up their noses at self released projects and thought them less professional then label sponsored projects, which, of course, is bullshit.
RSL:
So the label was a way, initially of getting The Beatings' material out before a larger audience. (smiling) Life and Art prevail. We can now clearly see how your band's past and present are very much tied to your work at the Midriff label.
Keiber:
Sometimes people need to have someone else validate a particular piece of art first and determine it's worth before they will except it as worthy of attention themselves. I'm sure it ties in to people's over all need to belong and be part of a society and shared culture, even if on the surface their vast knowledge of esoteric music styles and discerning tastes in bands implies alienation and disconnect from pop phenomena and mass culture. Anyhow, these people had to be tricked.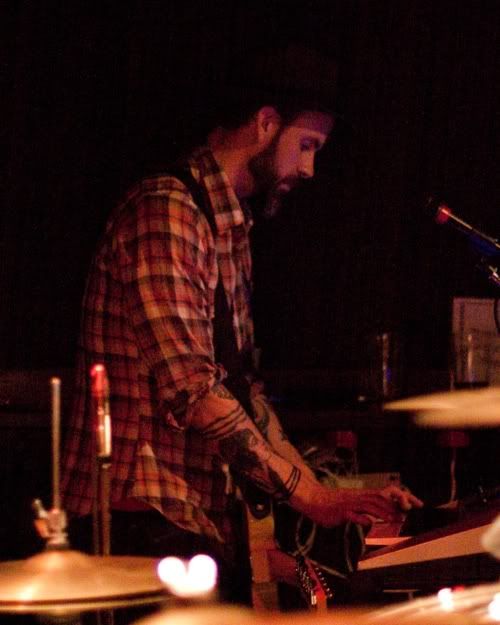 newest addition to The Beatings, celebrated solo artist

Greg Lyon
is also a member of Pending Disappointment & Spanish Armada
Keiber:
Of course, with digital releases more prevalent, studio and manufacturing materials becoming more affordable and the blog explosion creating endless outlets for your release to get coverage, self releases have become acceptable today. So, the label was started. And if your going to go through the effort of starting a label you are expected to have bands and releases. So, in between early Beatings releases we put out albums by The Autumn Rhythm and Pending Disappointment. It was fun and relatively painless so we re-released a cd by Boston noise legends Kudgel, I released a couple of solo albums under my Eldridge Rodriguez moniker, followed by albums by Scuba and The Spanish Armada, another Pending album, a release by Tony's non-Beatings project Get Help, recent releases by Hands and Knees and Ian Adams, and most recently the new Beatings album Late Season Kids.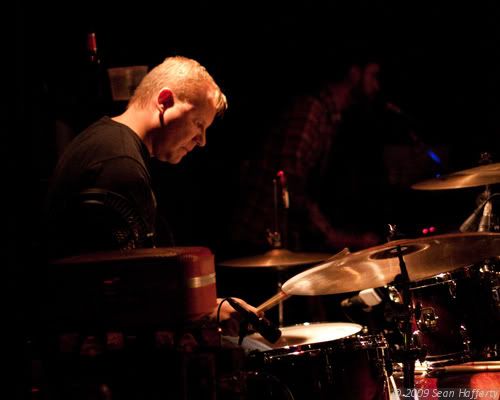 Dennis Grabowski

at the Late Season Kid party in September
Keiber:
To hear these bands please check out the free Midriff Records Sampler Digital Download available only on the Midriff Records website,
www.midriffrecords.com
RSL Best of 2009 Album from Midriff Records
Hands and Knees - Et Tu Fluffy? [Album Review
]
RSL:
Let's talk about the artists on Midriff Records. How are they selected?
Keiber:
Good is good. Our vetting process is very simple, for better or worse... if we like it and think it's sincere, regardless of how accessible of marketable it may be, we will try and release it to the biggest audience we can. There is too much insincere, disposable music out there and we are doing our small part to change that. We are always open to submissions.
RSL Best of 2009 Album from Midriff Records
Ian Adams - Stay Up Late [Album Review
]
Adams

at the Middle East - Sean Hafferty photo
Keiber:
We have failed in the sense that we don't have any gold records. We have succeeded in the sense that we have sustained and operated a DIY label exactly the way we have wanted, w/o compromise while gaining international attention for our bands for almost 10 years in an industry where most indie labels last on average of 2 years (Pew Study fact). We are beholden to no one and have never relied on or followed popular tends or musical fads. As far as I can tell, we release some of the most intelligent, engaging and creative music out for consumption today.
RSL:
I would definitely agree with your assessment about the quality of your artists. What's happening here in Boston is an excellent model for fledgling music lovers and students of business models. That's why we have named Midriff Records the 2009 Record Label of the Year. Thanks so much.
The Year at Midriff

- January 2009 -
The Beatings are #5 slot on Thurston Moore's list of notable live shows
- March 2009 -
Midriff releases The Spanish Armada's self-titled debut.
- April 2009 -
Midriff debuts Hands and Knees, the
Et Tu, Fluffy?
album
- June 2009 -
Midriff releases Ian Adams' solo debut:
Stay Up Late
(record co-produced by Eldridge Rodriguez)
- August 2009 -
The Beatings on national tour
- September 2009 -
Midriff releases The Beatings'
Late Season Kid
- November 2009 -
Midriff's Get Help option the rights to two songs that will appear on PBS television
MIDRIFF RECORDS milestones in 2010
Solo LP by
Pending Disappointment
/
Spanish Armada
front man,
Greg Lyon
and a second full-length album by
Eldridge Rodriguez
;
You Are Released
.