Underground Rock - Pick of the Week
THIS IS GOING DOWN TONIGHT
EMERGING SOUNDS YOU SHOULD KNOW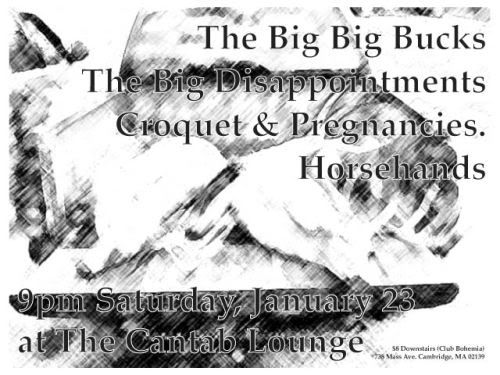 At
Club Bohemia
/ the
Cantab Lounge
Downstairs
Tonight!
ABOUT OUR SELECTION -
We like the red-hot and well known stuff as much as the next guy (actually, probably more) but we are abundantly aware that what lies beneath the surface of popular trendy music and (before that, secret "hipster" picks) is a tide of emerging bands on the rise. We feel an inspired sense of responsibility to provide opportune moments for these kids as well. (And you know what? Sometimes these are the best shows out there!) Every so often we like to steer our regional readers to attend these sorts of shows that might otherwise fall beneath their gaze. Behold, here is one such event.
And, it's happening tonight!