the live David Wax Museum
Photographic Evidence
by
Sean Hafferty
Toad
of Cambridge, MA - 1/12/10
Boston Band plays Hot Folk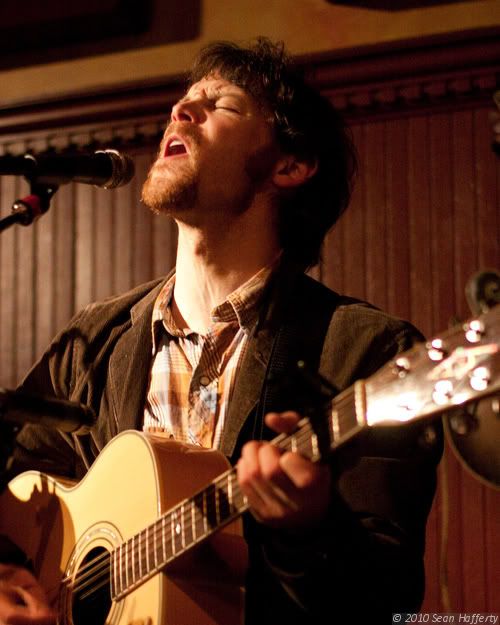 Best of 2009 Artist - David Wax


all photos by RSL's Sean Hafferty

THE SCENE
OF THE GRIND -
The
David Wax Museum
free residency
at
Toad
continues tonight and we strongly urge you to head there early if you want to get in. It was just one week ago we saw the small room fill up with the fulfilled promise of amazing roots music with a Mexican twist. Those who did not come early found themselves locked out in the winter cold. It was a magical show for the David Wax Museum who earned lengthy applause breaks from the appreciative crowd.
It may be even tougher still to find a seat for tonight's free show.
David Wax Museum was featured last Friday in a 10-minute NPR radio piece last week that favorably compared the young band's sound to Devotchka, Los Lobos and Los Lonely Boys (amongst others). Listen for yourself:
Here & Now / NPR radio
.
RSL Streaming Photo Album
David Wax Museum at Toad 1-12-10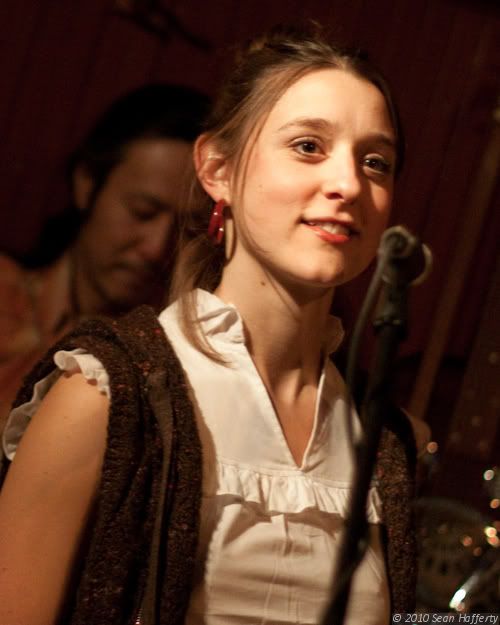 David Wax Museum's Suz Slezak