Scary Good Fun - Dan Blakeslee
Live Performance of the Week
Someone You Should Know
Dan Blakeslee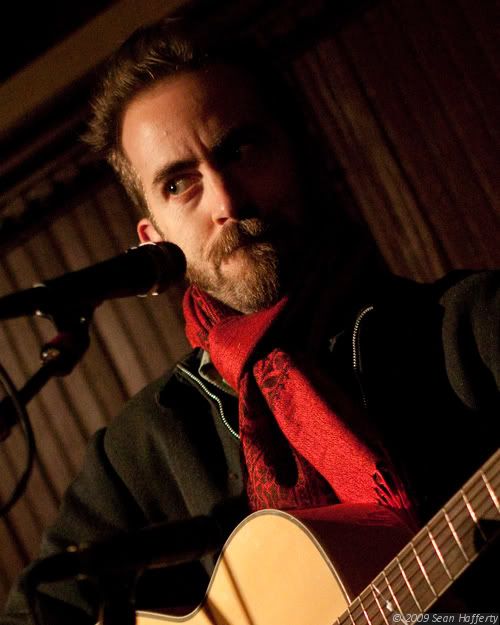 Blakeslee at Toad in Cambridge on January 12th
Sean Hafferty photo
The
David Wax Museum
free residency
at
Toad
continues this upcoming week and with it, the tide of quality performers visiting the stage to perform with this red-hot band. (Featured on Yesterday's
Here & Now / NPR radio
.) So it was in this setting, I found myself sitting in a completely packed room this week, surrounded by a few dozen admirers while others outside waited in the frigid cold in the hopes someone might leave so they could enter.
The music all evening long was just extraordinary. Invited up on stage was celebrated local performer and artist
Dan Blakeslee
- a man I knew from his music, his famous poster art - and certainly by reputation, but I had never had the occasion to meet. Blakeslee celebrated the night by playing, "
Wax Museum
." The story of this song is told in two part's on Blakeslee's wicked and funny
Halloween album
. (The man's new record, Tatnic Tales will be released this June.) Later in the evening, Blakeslee joined David Wax Museum's Suz Slezak for a waltz while David Wax's version of, "To Romana." Honestly, folks I am pretty convinced some of the music in America is being made right here in the Boston-area. Bravo!
DAN BLAKESLEE POSTER ART