Gypsy Punk Rock Hysteria w/ Gogol Bordello
UNDERGROUND LIVING LEGENDS
Gypsy Punk Hero Eugene Hütz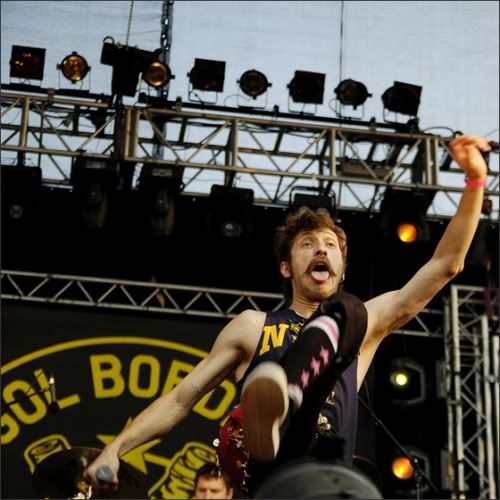 Ukrainian emigree

Eugene Hütz

grew up in Vermont


* photograph source unknown



I want to place today's subject in perspective:
Eugene Hütz
, 38, is considered by many to be the World's premiere Gypsy Rock performer. The witty, spastic Hütz has been wildly successful at charming away the hearts of his rabidly loyal fans around the world. He is the face of his band:
Gogol Bordello
- a multi-cultural extravaganza of a band that has come to personify for many, the hybrid sound of Modern Gypsy. For the uninitiated, Gypsy Rock is as much about energetic performance and spirited dance as it is about auditory composition. The band's latest album (a wild, rag-tag collection of songs)
Live from Axis Mundi
is a bridge spanning the gap between modern times and a colorful past. It also represents the culture clash between the West & the East. The dizzying results are admittedly, intoxicating.
Getty Images