Farewell to Conan O'Brien (for now)
Can't Believe Our Eyes
!
From The Airwaves Tonight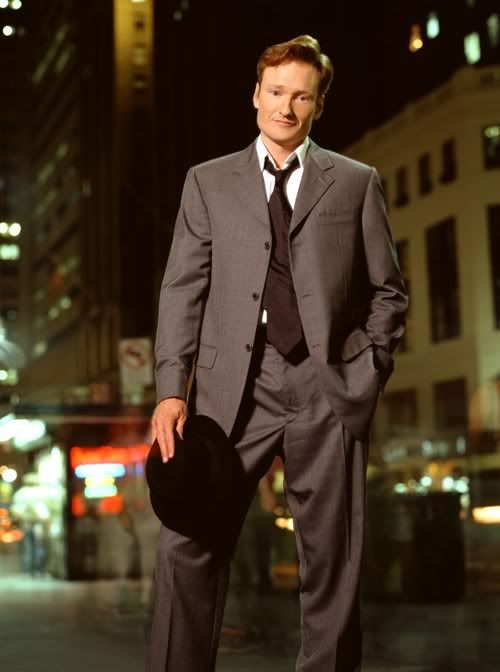 In his finalized exit agreement with network giant NBC,


Conan O'Brien

cannot take a media job for 7 months
REALLY GREAT TV -
Scoring
Neil Young
(who played a beautiful acoustic version of "
Long May You Run
" this evening),
Conan O'Brien
already had one hell of a coup on his hands. A surprising aged-appearing Young laid down a fast-paced, but achingly beautiful version of his classic. The clip:
CAN'T DO BETTER THAN THAT, RIGHT? -
That was until the legendary grand finale... Just moments after thanking fans and urging kids "not to be cynical" and to be "good to people" and good things happen for you, all hell broke loose. Special Surprise guest
Will Ferrell
(dressed in Southern Rock regalia - mocking & celebrating white trash chic) broke into Skynard's "
Free Bird
" - and as the camera panned... Only then was the home audience made aware of the legendary players joining Ferrell (and Conan - who picked up a guitar - shredding on stage.)
Ben Harper
sat in on lap steel while
Billy Gibbons
(ZZ-Top) &
Beck
added guitar. Members of the
Max Weinberg 7
backed it all up. Ferrell sang and ripped it up on cowbell.
It was just another night on television and one I will never forget. The clip: