Dawn Landes - Sweet Heart Rodeo
New Tour / Someone You Should Know
by Jen Peterson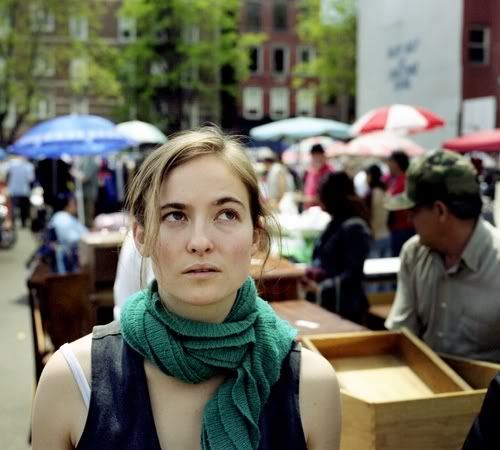 Dawn Landes
"
I guess you could say each song is like its own bull
," deadpans the twenty-eight-year-old Landes, speaking about the songs from her new record,
Sweet Heart Rodeo
. "
Each ride its own love-story...you know, trying to hang on to a wild thing isn't always graceful
." Ups and Downs are a theme that carries throughout.
I found Dawn Landes through an episode of
House
. The haunting, soul-tugging strains of "
Drive
" drove me straight to my computer to track down the song, and from there, I was hooked. Her vocals bring to mind a mixed bag of Ingrid Michaelson, Maria Taylor, and Cat Power steeped in a chipped earthenware mug of alt-country. Delicious! Sometimes sassy, sometimes somber, Landes' Sweet Heart Rodeo is highly recommended for fans of smart and skillful indie Americana.
Ms. Landes begins her U.S. tour for Sweet Heart Rodeo on the same day of its release (1/19/10), right here in Cambridge, MA! Do yourself a favor, and be at
Club Passim
on Tuesday.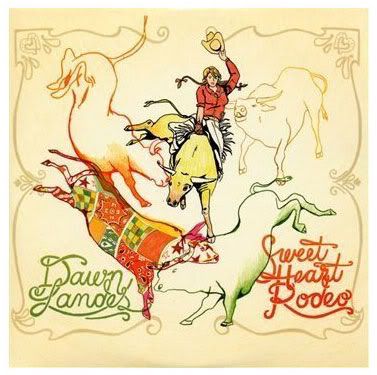 ALBUM TOUR:
January 19 - Cambridge, MA
Club Passim
January 21 - Fairfield, CT
StageOne*
January 22 - New York, NY
Mercury Lounge
January 23 - Arlington, VA
Iota Club and Cafe
January 25 - Louisville, KY
Zanzabar
January 26 - Indianapolis, IN
Radio Radio*
January 27 - Nashville, TN
Mercy Lounge*
January 28 - Knoxville, TN
Barley's Taproom*
January 29 - Asheville, NC
The Grey Eagle*
January 30 - Carrboro, NC
The Arts Center*
January 31 - Atlanta, GA
Eddies Attic*
February 1 - Mobile, AL
Callahan's*
February 3 - San Antonio, TX
Sam's Burger Joint*
February 4 - Austin, TX
Stubb's*
February 5 - Houston, TX
McGonigel's Mucky Duck*
February 6 - Dallas, TX
Granada Theatre**
February 9 - Chicago, IL
Beat Kitchen
*Supporting Justin Townes Earle
**Supporting Justin Townes Earle & Chris Knight