Hot & Unsigned - Says She's Ms. Blat
New Music

from New York
Someone You Should Know
Says She's Ms. Blat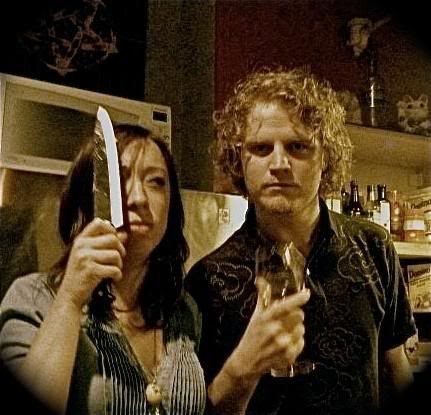 ONE TO WATCH IN 2010 -
Says She's Ms. Blat
is New York creative duo of
Lottie Leymarie
(Keys / Vocals) and
Bret Puchir
(drums / backing vocals.) We were drawn, on first listen, to Ms Blat's high energy cabaret style sound. The tracks here touch all styles in a meandering yet purposeful way. The recipe for success is often spelled out by Leymarie's voice - the perfect foil to Puchir's drums and her own guiarwhich is unique sound with a familiar strength. Not exactly the same but favorable comparisons to some of favorite lady rockers fronting bands these days:
Erika Wennerstrom
(Heartless Bastards),
Magneta Lane
, and
Jen Johnson
(Static of the Gods) -- that's some pretty amazing company to be keeping.
About the Band -
musicians Leymarie and Puchir first met in 2000, subsequently playing dates together in New York for years; but it wasn't until this year the pair formed She's Ms. Blat. The cornerstone of the band's new material are the songs Lottie was writing in her apartment over the last few years. The response to the songs has been pretty incredible - making this red-hot, unsigned band, one to watch in the year to come.