One to Watch - THE BIG BIG BUCKS
New Music this Week
!
Someone You Should Know
DATELINE: BOSTON - The Big Big Bucks
are guitarist Chris Basso, guitarist/keyboardist Ian Gustafson, bassist/vocalist Joey McHugh, and drummer Mike Tucker. Working hard on their full-length debut
Crucial Schmooze
, The Big Big Bucks are releasing their first single from the 2010 album on Saturday night (12/19) at
Great Scott
in Allston. Joining a lineup with labelmates The Konks, Babydriver, and Bar Sinister, this should be one hell of a night.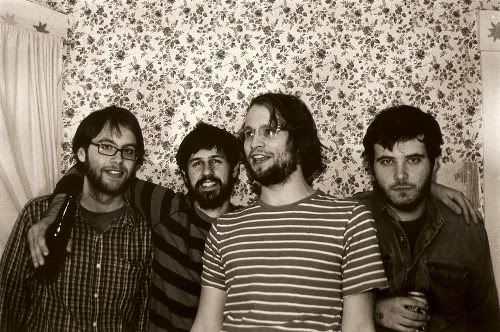 With a feel that's enthusiastically garage and unadulterated indie, it's pretty safe to conclude The Big Big Bucks are
One to Watch in 2010
!