One To Watch: The Gentlemen's Bet
New Music this Week
!
Someone You Should Know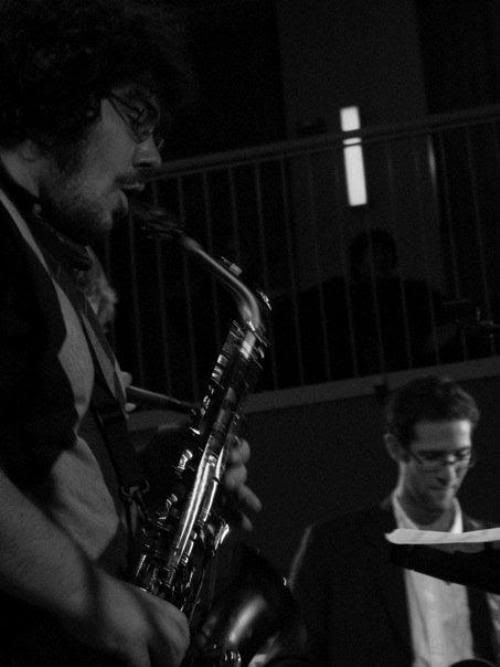 The Gentlemen's Bet
STORYLINE MUSIC -
An unraveled measure of twine leading us someplace new and beautiful; a solitary leaf bouncing down a city avenue on an unseen wind. The moment between notes of a slow-moving song... The deliberate composition of a song, punctuated by saxophone and drum, interrupted (perfectly)by voice and guitar. All of these odd, but strangely apt descriptions come to mind after just one mesmerizing listen to
The Gentlemen's Bet.
MEET THE GENTLEMEN -
The product of three songwriters – Andrew Lappin, Aaron Gardony, and Dusty Nichols-Schmolze – who decided to combine forces in the Winter of 2006 during their freshman year at
Tufts University
in Massachusetts. Since then, the band has assumed various incarnations both in concert and in the studio in order to realize the creative visions of its three principal members.
BRINGING YOU THE BEST -
Regardless of the line-up, The Gentlemen's Bet has sought to work within the American tradition by combining elements of rock n' roll, folk, jazz, blues, country, soul, and psychedelia in order to craft a sound that is its own. The band's latest full-length album (2009) is,
"From A Great Height"
is a tremendous effort with at least four songs we absolutely loved on the very first listen. That's winning stuff! Be on the look out for
"
Big Gunpowder Falls
" - their new album due out in January.