Toxicity Completely Man-Handled by 3 Ladies
New Video Found this Week
!
Someone You Should Know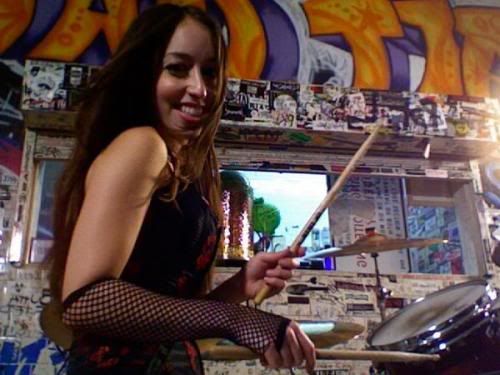 rock drummer Meytal Cohen
About a week ago, I wanted to look into doing a piece on Israeli rock drummer
Meytal Cohen
. (She's
crazy
good.) In doing my research, I found Cohen's
myspace page
which then lead me to today's spotlight video - which is hosted from Cohen's own
YouTube
page.
In this shot -
3 very talented women: Meytal on drums with Jennifer Lynn and Christine Wu on Electric Violin. Together they perform one of the most remarkable covers we have heard in ages. Here are three very talented women covering
Toxicity
by
System of a Down
.
No guitar or bass were harmed in this video
. They just weren't used! Sorry Israel, Meytal Cohen has located to Los Angeles to pursue her promising career in music.