Thao and The Get Down, Stay Down
Visiting Artist Profile
by

Emma Dessau
Someone You Should Know...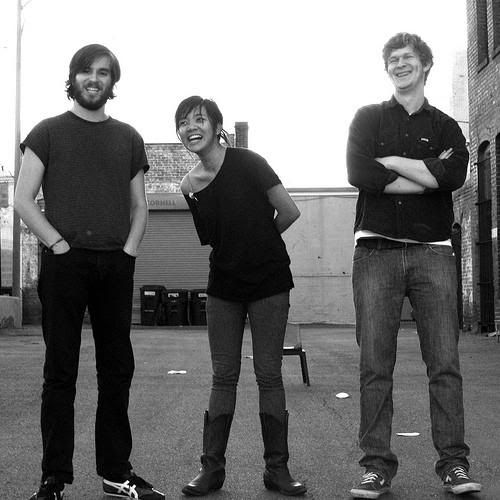 Thao with the Get Down, Stay Down
Shervin Lainez photograph
Thao Nguyen
of
Thao and the Get Down, Stay Down
, the Portland Cello Project is my heroine of all bubble-gum wonderful pop music! She will visit the
Middle East Downstairs
tonight. Thao's stellar second album,
"Know Better Learn Faster,"
came out early this October. It impressively rivals her 2008's
"We Brave Bee Stings and All"
primarily because "Know Better Learn Faster" plays like a sequel, or as Pitchfork writer Stephen M. Deusner put it, "a post-party comedown." While "We Brave" was all about the playfulness of life, "Know Better" crosses into disappointment, "sad sex" and relationships gone wrong. Fortunately, Thao hasn't lost her touch for putting the catchiest beats behind the story line.
brand new this week...

The Tuesday show will also feature the Portland Cello Project, a group Thao collaborated with this past summer to produce "The Thao and Justin Power Sessions." The Project hails from Portland, Oregon and claims to make you shout "WE LOVE PCP!" without an afterthought during their performances.
This show isn't something to miss. I hope to see you there. I'll be the one in the front, staring up in awe at Thao with a big stupid grin.