Stage Photos - Thao Nguyen with the Get Down, Stay Down
Photographic Evidence
by
Emma Dessau
Live at the Middle East - 11/2/2009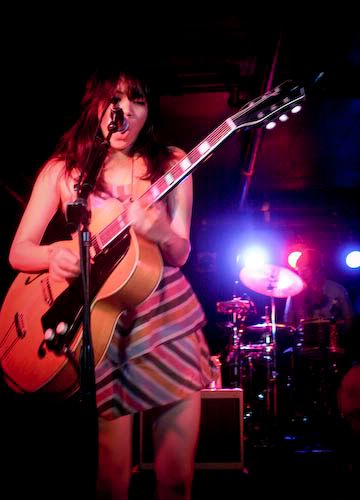 Thao Nugyen at the Middle East
Emma Dessau images
Touring behind the might of their new album, "
Know Better Learn Faster
,"
Thao Nguyen
arrived at the Middle East to play last week. Photographer Emma Dessau was there to capture
Thao with the Get Down, Stay Down
as they awoke some musical ghosts in Boston. Be sure to check out the band's
new music video
, if you dig these shots!