Heath Ledger's Music Video for Hip Hop's N'fa Forster-Jones
New Music Video
!
See It For Yourself...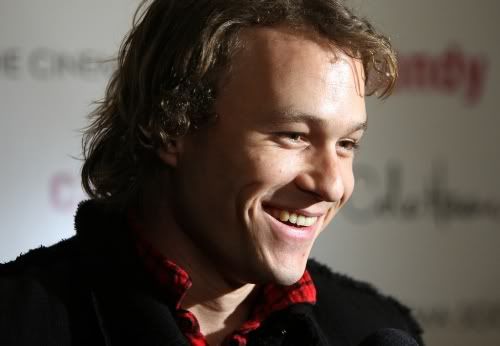 Heath Ledger directed the video sometime before his death.
It was only released just this week.
Actor and director Heath Ledger's body of work continues to grow following his accidental drug overdose in January. We are all aware of his
chilling
and
celebrated
theatrical work in the Dark Knight. Not many of us knew the man was as passionate about music as he evidently was... In August,
Modest Mouse released a music video Ledger directed
. And this week, Rapper N'fa Forster-Jones chose to unveil this Ledger-directed hip hop video this week. (Ledger and Forster-Jones were friends growing up in Perth, Australia.)
Ledger's final film "
The Imaginarium of Doctor Parnassus
" opens in theatres on Christmas Day.