Are New Collisions the best New Wave Act in America?
New Music this Week
!
Someone You Should Know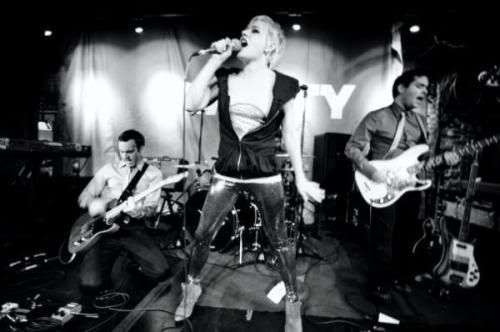 BEST START

EVER

? -
It's hard to imagine things going better for any band in it's first year these days. This is the story of
The New Collisions
from Boston who release their second EP album, Invisible Embraces, tonight. (This one's almost sure to be a sold-out show tonight, thanks in no small part to the stacked deck of talented live bands on the bill this evening.) Many of those in attendance will be there to see The New Collisions' Sarah & Scott Guild, Alex Stern, and Zak Kahn put on a solid showing tonight. As I said - expectations will be high. This has been a truly remarkable first year...
This Was Our 2009

-
Formed early this year, and discovered by the Cars' Greg Hawkes. We wrote about them first
back in May
. By summer's end they had
toured nationally
with The B-52s and even opened a stage for their artistic mentors in Blondie. Just last week, New York Magazine and This Week in New York chose The New Collisions as one of the top ten bands at CMJ. Just this week, the New Collisions filmed for the nationally syndicated Fearless Music Television, a program broadcasting to millions. Yeah, it's been one hell of a year. It all raises the question if the New Collisions are America's Top New Wave Act?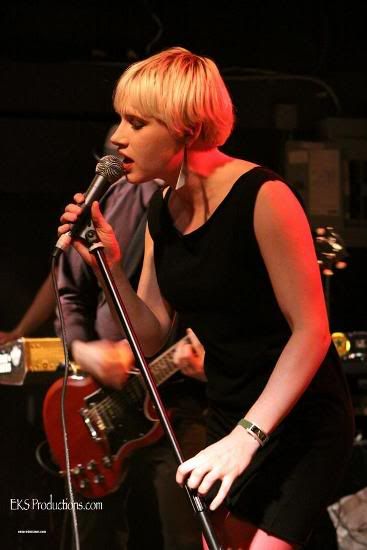 WIN an AUTOGRAPHED COPY OF THE NEW EP
!!!
EMAIL
US W/ THE WORDS "
The New Collisions
" AS THE SUBJECT.