Action Verbs - 'Meeting People on the Internet'
Going Out Boston -

Tonight

!
Someone to Know: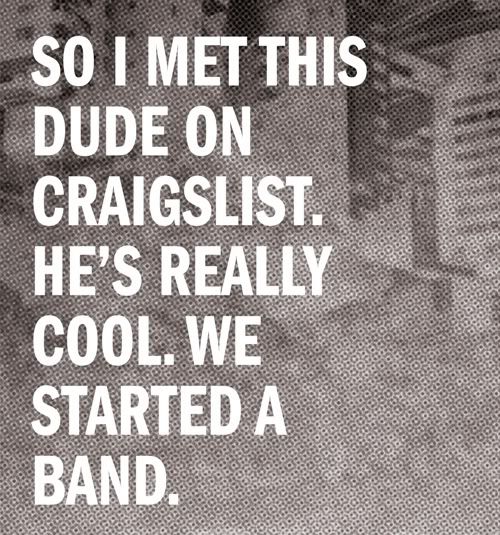 THE LATEST BAND TO EMERGE IN BOSTON -
The long-awaited EP from Action Verbs emerges
tonight
in a great lineup over at
Church of Boston
. We have been staunch supports of this band for a couple of years now after hearing them somewhat by chance. And, we were happy to add them to the RSL's family of live acts when they played our
June 2008 lineup at the Middle East
. It ended up being one of the best shows we saw the entire year last year. After the show, while the creative winds were stirring, Action Verbs - obviously enthusiastic of how well they were received by an eager audience - began plotting the recording and release of their EP right there on the spot.
MEETING PEOPLE ON THE INTERNET -
The title for the EP is appropriate as this was one of the first ever organically grown internet band. (The members met online - through Craigslist.) We are ecstatic for these guys. If you can make the show - get there early. The band, who sound great live, are giving away 50 copies of the record to early attendees. That's one sweet deal!