Taxpayer - Don't Steal My Night Vision
Going out / New Material!
Friday Night, 10/30/09
The Scene:
TT the Bears
in Cambridge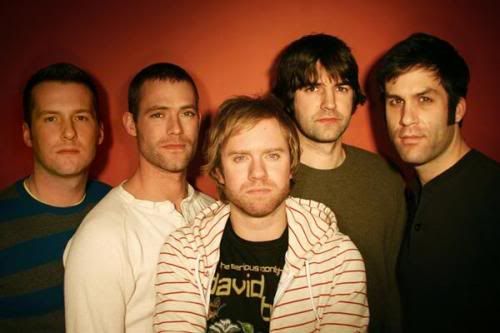 Boston's Taxpayer
Having won the hearts of fans and critics alike with their addictive breakout single,'
When They Were Young
,' Taxpayer (Jared Marsh, Maclaine Diemer, Michael Jones, Rob Adams and Tim Peters) find themselves ready to take the center stage again with an album of rich, diverse and energetic songs.
The new record is "

Don't Steal My Night Vision

."
The tracks were laid down and mixed at
Camp Street Studios
in Cambridge, Massachusetts, by Paul Q. Kolderie (Radiohead, Hole, Morphine) and Adam Taylor with assistance from Alex Hartman between March and November 2008. It was mastered by Ian Kennedy at New Alliance East.