Maps - Turning The Mind
New Music this Week
!
Someone You Should Know
2007 Mercury Prize nominee: Maps
Phil Bourne photo
The end of October sees the return of
James Chapman
and his creative wellspring, Maps. The multi-talented mind behind some of our favorite sounds of 2007, Chapman formed the name,
'

Maps

'
at first as his solo nom de music. Living in a small flat in London, Chapman began his musical life in solitude - secretly began to craft tracks on a 16-track recorder in his small flat in London. Each instrument and part of the songs were recorded by Chapman himself. The results were impressive. The raw, but beautiful and swirling epics were undeniably good. Chapman soon found the right audience to audition his songs.
The songs from these early recording would be given a polished finish by accomplished Icelandic producer Valgeir Sigurdsson (Bonnie 'Prince' Billy and Bjork) and the result was Maps' stellar 2007 debut;
'

We Can Create

'
- an RSL Best of 2007 selection. Chapman would receive a massive amount of attention when his debut would receive a prestigious Mercury Prize nomination later that same year.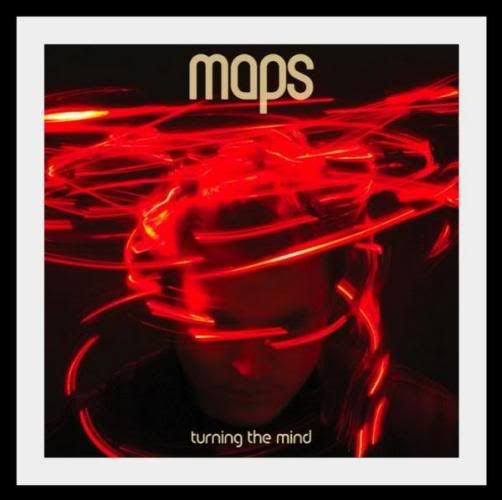 Maps returns
this week with their followup album called,
'

Turning The Mind

.'
The tracks were recorded with Tim Holmes (Death in Vegas) at the Contino Rooms in London. Music critics on both sides of the Atlantic buzzing are buzzing about this one...
"
On his second album, "Turning the Mind" (Mute), every bit of loneliness, jealousy, spite or deception sends him into the studio. There Maps devises melodies and layers his resentful whisper of a voice amid swelling major chords and mechanized arpeggios, blipping behind his harmonies.
" – the NEW YORK TIMES
New from

Turning The Mind