Revising the Past with White Lies
MUSIC HOLDS THE KEY -
When I was about 12, I bought my first album. I had a desperate need to be cool, and I think I pulled it off as I strutted out of HMV with my own cassette copy of
Tears for Fears
' "
Songs from the Big Chair
." My teenage years began at that moment, as I withdrew into a sullen, walkman-induced silence for months at a time, reveling in the angst of "
Shout
" and smirked to myself bitterly as "
Mothers Talk
" blasted into my ears.
Interesting then, that I spoke to my 11-year-old little brother in England last week when he asked me with some relish if I'd heard of a band called
White Lies
. Oh from the mouths of babes...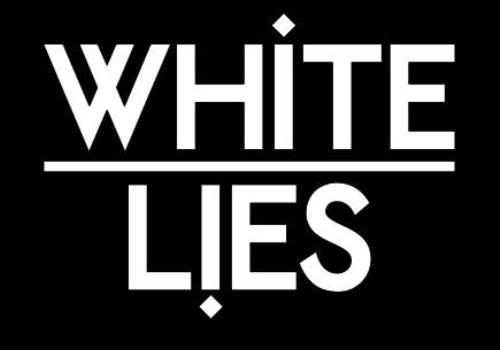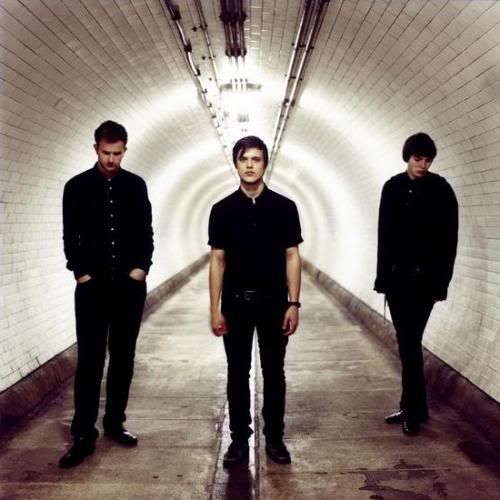 Steve Gullick photo
And so we did a little listening homework:
Formerly known as
Fear of Flying
,
White Lies
have a great new album called, "
To Lose My Life
." I want to thank this band for allowing me to revisit some of my earlier listening of music. "To Lose my life" is a tense and cold album, and seems to come from a period in the 80s when drumming was proud to be machine-code, melody was all bass driven, and vocal tone made you feel like you were being addressed by god directly.
"Fifty on Our Foreheads
"
from
To Lose My Life
It's a pastiche perhaps, but it's also fitting in a year when other great releases, like
Metric's
"
Fantasies
" (one of
RSL's
Best of Albums 2009
) have brought us quite similar, aggressive industrial guitar music that you can dance to. White Lies' punching drum lines and forthright vocals manage to be
both
a license for the thirty-somethings to return to 'the good old days,'
and
a very, very new sound all their own. Check out the band and pick up this album!