The Lights Out - 'Red Letter Day'
Color Machine

from

The Lights Out

is out

Fri, Sept 25th
DOWNLOAD THE HOTNESS -
Today we are elated to share with you a brand-new, previously unreleased track from The Lights Out's forthcoming LP
Color Machine
(this one will be released during a Boston music bash at TT the Bears on Friday, September 25th. We will be there.)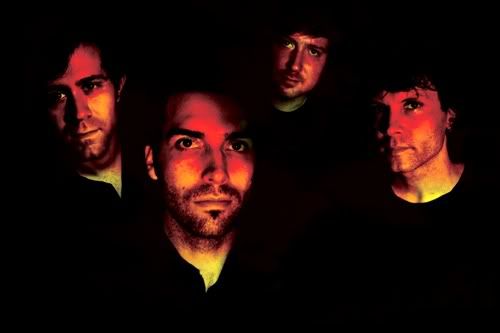 THE LIGHTS OUT
What's most exciting
, any
TLO
fan will relay, is how the group's sound is growing and evolving while still reflecting their (epic) rock work ethic - reflecting the intense focus on challenging themselves to improve. Short story long? They were always very good - and now they have found ways to get more creative, and just plain better.
Besides their musical abilities, the Band's most valuable tool is their sense of fun which is reflected in each live show. Hugely contagious, the positive energy from the band is reflected in their audiences. Ready to believe? With this in mind, we share
the first new song from The Lights Out's future
....
"
Red Letter Day
came together at
Matty's
house. We were laughing at internet hijinx, drinking beer and trying to write when I went to do the thing you have to do often when you drink a lot of beer. When I came back into the room, Matt had this kind of bouncy, happy riff a la Killer Queen going on. Then the melody kind of came to me, and the idea for the "
whoa
" part in the verses. A couple rehearsals later, we were all working on it and Matt put forth what became the concept for the song, namely the juxtaposition of a happy sounding tune with lyrics about ending it all. The title comes from the relief the guy feels to finally come to the decision to do it already. A red letter day is a day for celebration, but personally, I have my doubts our boy is really as happy as he wants us to believe," -
singer
Rishava Green
. "Check out the harmonized whistling at the end of the track, courtesy of our very own Jesse James!"