Blog Radio: Where Did Everybody Go?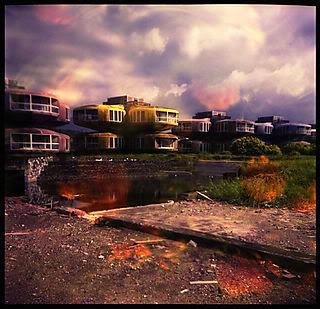 A new collection of songs that help tell a story:


An Empty Earth, A Silent Future
Today's selection of songs are served up on a table for one. Picture yourself waking up one day and all the people in the whole world are simply gone - disappeared without a trace...
Here's your soundtrack:
What is Blog Radio?
This "themed" collection celebrates our musical tastes, gives me a chance to dust off some old classics and slip in some new artists who might otherwise not get proper exposure. Download these tracks and love these bands.
Going back to 2006 - when this website was formed, blog radio was a regular and creative outlet. We are resurrecting this series today - A new installment will be released every so often - whenever the fever hits me.