A Year of Living 'Shepard Fairey'
From the World of Art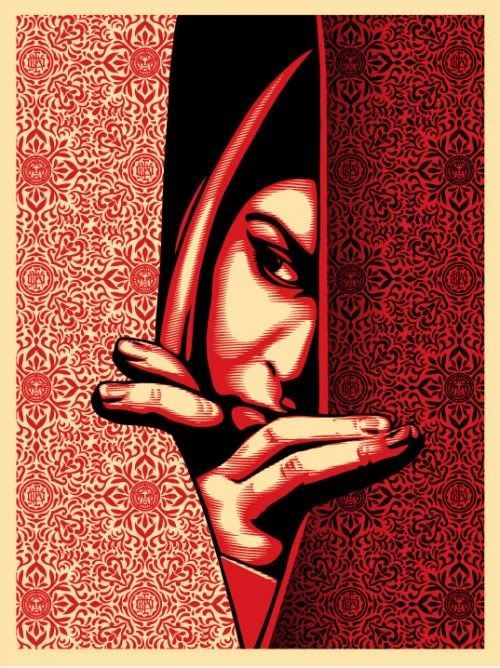 SHEPARD FAIREY & THE CITY OF BOSTON
-
The life and works of graphic designer and modern graffiti artist Shepard Fairey and the city of
Boston, MA
were pretty entwined (some would say entangled) in 2009. Call him 'the gifted one' and love him for his style and vision -or- criticize him as 'a appropriator' or 'a hack'... He's certainly heard them all.
Shepard Fairey
received a phone call from President Barrack Obama this year (thanking the artist for his work on the then-candidate's behalf during the election). After arriving in Boston, Fairey's distinctive artwork was everywhere - both inside and outside museum walls! Here's how the city and the man made out in 2009...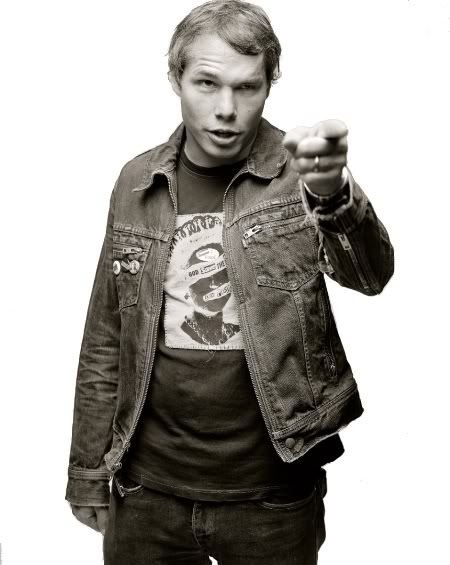 Shepard Fairey -
We love him.
Many others, including friends,
do not agree
.
Bravo to the Folks at the
ICA
[
about
] who really hit one out of the park through this year's Sherpard Fairey exhibit.
Your selection of Fairey for this
6-month exhibit
was a calculated risk, to be sure. (This was the first ever museum survey of the artist's work.) You craftily worked a commercial sponsorship deal that made the exhibit free for the public.
Cha-Ching!
The ICA's hard work resulted in big-time name recognition - for both the artist and the museum. You brought all kinds of new people out the museum to see Shepard Fairy, and in doing so you made the museum a destination for "The Everyman" once again.
Of course things were aided by the
critical noise
around Fairey's appropriation of popular icons and bits of other artists' work.
I will be quick to tell you I personally like Fairey's style. Some of his works are visually arresting. Of great interest to me going in are his
music-themed pieces
, [
Highly Recommended
]. Other Shepard pieces are beautiful examples of social criticism. On the other extreme, we found a great bit of Fairey's collection were clearly more experimental, and far too repetitive to my tastes, in nature. This being said, But they belong in a survey, intended to embrace the full work of an artist.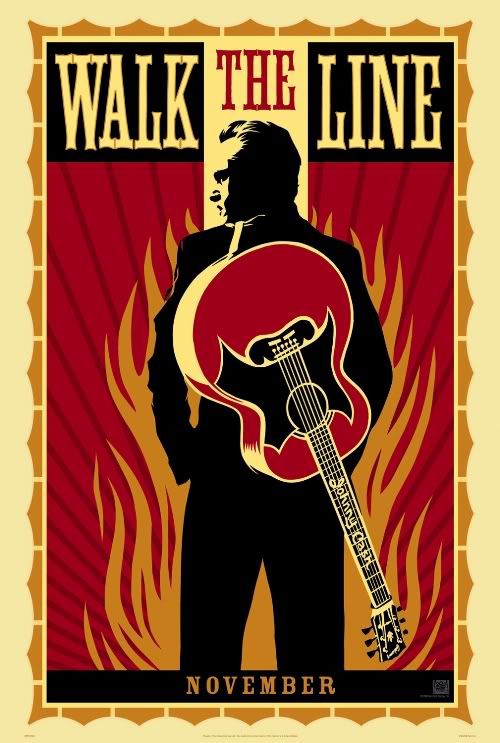 And the People of Boston went to the ICA. Shepard installed his work at the ICA, but also made a few more deposits all over the city. [
Locations of Shepard Fairey street art in Boston
.
Some have been removed
.] Law Enforcement wasn't so won-over by his charms, [
Fairey arrested
]. In the long run, things got worked out. The Shepard Fairey exhibit was a topic of conversation in the office, and over dinner and in the bars. It's hard not to think of 2009 and Boston and not think of
this artist and the ICA
.