Wednesday Night - RSL Presents...

LIVE at THE MIDDLE EAST

layout & design by
Tom Gallo
HIGHLY RECOMMENDED -

A R
yan's Smashing Life live show
delivers remarkable music talent, straight from our digital pages to the finest stages in New England. This tradition of music exploration continues on
Wednesday, August 26th at the Middle East
with four outstanding acts that promise to thoroughly entertain, reigniting your passion for exciting new music!
Larcenist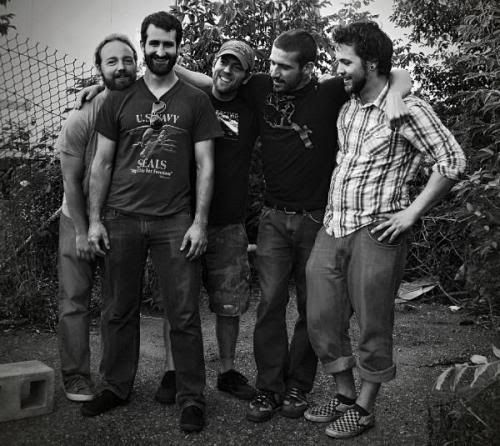 RSL is proud to champion the
Larcenist

CD release
at the Middle East. Audiences in Boston already know how good the band can be and things are just getting better. Larcenist began as a four piece (Guitarist Brandon Mastrangelo, Jonathan Tompkins- drums, bassist Steve Terry and Jonathan Schoeck- keys) under the name Vessel. Things changed up when they added guitarist Jeff Rowe (Tomorrow the Gallows, Boxingwater). There was good chemistry and things really just took off.
The sound of each member shines through on their eponymous new album. That's because this band has 5 singers and input on songwriting is a shared duty. With influences ranging from classic rock to country, and soul to punk, they write to make the music of each song define its messages. With all this in mind, here's the premiere of, "
Home
" the first single from the new album. Show up on the 26th to pickup a copy and see for yourself what the excitement's about!
Static of the Gods
Boston's own -
Static of the Gods
tends a hothouse full of luminous, melody-infused indie rock songs with sweet vocals soaring over a seething rhythm section and expansive, reverb-drenched guitars. Preparing for the release of their sophomore record,
The Knowledge Machine
, on November 10, 2009, the band now joins a growing trend that has found bands such as the Fleet Foxes and the Yeah Yeah Yeahs recording in non-traditional environments outside the studio.
Named "
Boston's hottest rising band
" by
Skope Magazine
, SOTG released their well-received debut, Cycles Follow Signs, through recorded in April 2007, where it debuted at #141 on CMJ Charts, peaking at #103 with 5 weeks in the Top 200. Having toured the country in 2008, the band released the Obama Inauguration EP in January and we are very much looking forward to the new album in November. Here's a track from the record...
Ryan's Smashing Life
: "
This most-promising band have a special something - a talent level, their tight play, an enigmatic charm - that lends me to believe they will be the next Boston band to make a mark on the national level
."

NE Performer
: "
Orbiting in perfect equilibrium between guilty pleasure pop music and cool underground purist fringe rock, Static of the Gods holds a future that looks promising
..."
The Shondes
The Shondes
(taking their name from the Yiddish word for "shame" or "disgrace") are a band from Brooklyn, NY whose dramatic brand of rock music has been compared to Sleater-Kinney, Patti Smith and The Raincoats. Their instrumentation includes drums (Temim Fruchter), bass (Louisa Solomon), guitar (Fureigh) and violin (Elijah Oberman) and vocals (primarily Solomon).
The Shondes are known for their melodic rock sound and a live show that explodes with energy. Their debut album, The Red Sea, produced by Tony Maimone (Pere Ubu, They Might Be Giants) was released to much acclaim last year. It has been too long since this band has been in Boston, so we booked them to entertain you for this show. How awesome is that?!
Ian Adams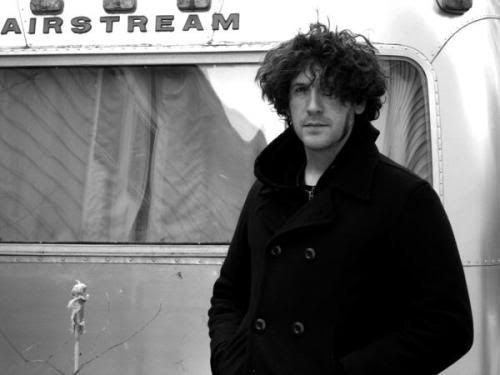 How often do you think it is that a music blogger or a promoter actually gets to book an artist who released one of the best albums of the year? [Here's our hardcore
best of list from early '09
] On the list you will find Adams'
Stay Up Late
(
review
) - a wonderful collection of love and murder ballads awash with some pretty amazing sonic landscaping.
Boston - if you don't know Ian Adams (formerly of Rock City Crimewave) or are unfamiliar with this new material - you need to see these songs performed live. Hopefully Mr. Adams brings some copies of the record for you to pick up as well. Seriously, we are just ecstatic to have Ian Adams on this bill!