The Donnas Rock :: Photos from Boston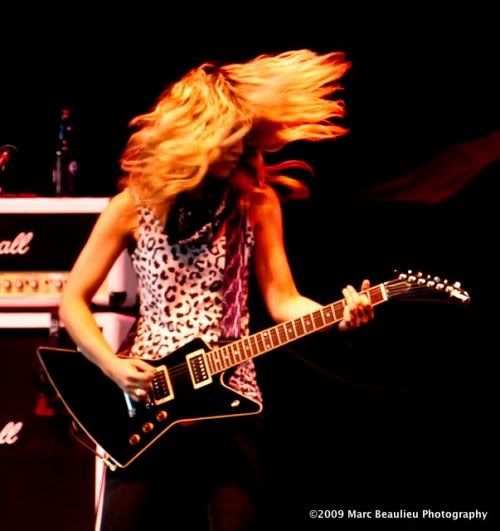 The Donnas were kickin' at the Pavilion
images by Marc Beaulieu
WOMEN WHO ROCK -
Formed in 1993 at Palo Alto junior high school in Northern California,
The Donnas
were four self-described "dorky pre-teen girls." They were just 13. Drawing inspiration from The Ramones, AC/DC and Kiss, 16 years later they have released seven critically-acclaimed albums, graced stages at Saturday Night Live and many other late night TV shows, and toured around the world. The Donnas played the Pavilion here in Boston recently to support their brand new release, "
The Donnas Greatest Hits, Vol. 16
" - it's a hits collection features two brand new songs, two never-before-heard b-sides, live recordings and re-recorded versions of old favorites.
RSL Streaming Photo Album
The Donnas at the Pavilion (8-8-09)