NEWPORT FOLK Photo Teaser
On Further Review / Photographic Evidence




by

Ryan Spaulding

and

Sean Hafferty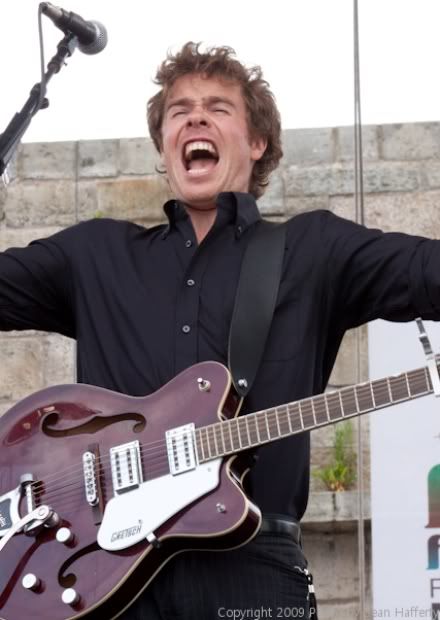 Josh Ritter at Newport
all photos by Sean Hafferty
TIMES OF CHANGE:
One of those extraordinary game-changing moments happened last weekend. With the start of
George Wein's Folk Festival 50
, thousands of people from the four corners came together to celebrate music, culture and tradition.

It was an absolutely beautiful weekend, with no overt signs of stress or the outside world. The songs were performed by humble and glad musicians but the performances were truly epic. Smiles were everywhere and children were allowed to roam...

Colin Meloy at Newport
A STORY IN TWO PARTS -
Experienced and Young musicians alike expressed their pride in playing time and again in Newport... They played before appreciative, mixed audiences and under blue skies and sun. The stone fort behind us seemed more like an altar. The masts of sailboats pierced the clear skies and the smell of the green lawn and the soil beneath our feet was comforting. And everywhere you went was music - beautiful music. It was Newport Folk Festival's 50th year and things couldn't have been any more perfect.
For One Weekend, Newport was a Musical Eden
What you see here are just a few simple images of the many hundreds of quality images we took over the weekend. Each Newport Folk Festival photo represents a portion of this collective memory... Together they combine like puzzle pieces to form a bright picture for the world's premier music festival.
Pete Seeger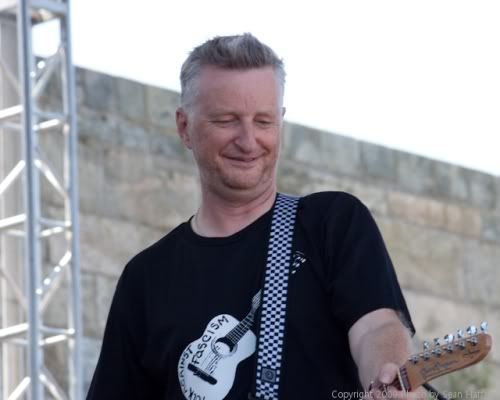 Billy Bragg
RETURN ON SUNDAY:
The Newport Folk Festival images will be unleashed in two parts
(Day One + Day Two)
. We will bring you the best captures of Newport's finest in stills and streaming photo beds -
We invite you to return this weekend to witness history
!