Mew - No More Stories are Told Today
Going Out Boston
Mew

with

Mean Creek


Tonight - 8/22 @

The Paradise in Boston
Greatest Danes - Mew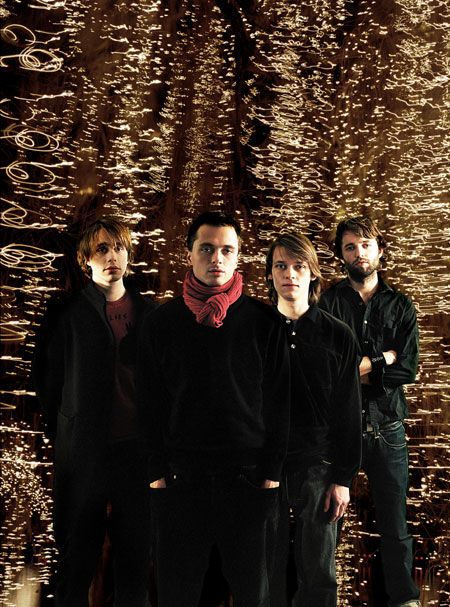 MEW TONIGHT -
Arriving in Boston today, a mere handful of days before the debut of their new album, Danish band Mew will play the Paradise Rock Club tonight. Mew's new album (and it's a mouthful) is "
No More Stories/Are Told Today/I'm Sorry/They Washed Away//No More Stories/The World Is Grey/I'm Tired/Let's Wash Away
" - The record (while just as experimental, is more upbeat than its predecessors) and will be in US stores on Tuesday. Mew appears in Boston tonight and in New York in two days before joining NIN on tour!
POWER PACK -
Local support for Mew is
Mean Creek
, a group whose new record, "
Sky (Or the Underground)
" we we just
waxed all poetic about
(it's really damn good - one of our new favorites of 2009). If you are free tonight (pretty much every club and venue in town have quality choices tonight) you may want to consider this 1-2 lineup.