Wilco at LeLacheur Ballpark in Lowell
Wilco with Conor Oberst & the Mystic Valley Band


Sat 7/11/09 at LeLacheur Park in Lowell, MA


by Ryan Spaulding & Sean Hafferty
Wilco's Jeff Tweedy in Lowell
all images by Sean Hafferty
On a beautiful Summer Day this July we caught an amazing live show at LeLacheur Park (home to Red Sox Minor League Class affiliate
The Lowell Spinners
.) The music gods were summoned by Wilco, it seems who brought with them tremendous, soul-stirring music. The crowd was age-mixed, friendly and glad to be at the ballpark. Good feelings abounded!
THE STAGE WAS SET:
After a gorgeous set by Conor Oberst & The Mystic Valley Band, it was time for Wilco to take the stage. Slowly the band made their way down a planked walkway toward deep centerfield beneath a scoreboard that listed each member's name and
position
.
The Price is Right
television theme beckoned them out and the band waved amusingly. Wilco took the stage and immediately the band launched into their eponymous track from the new self-titled album.
"Wilco
"
from the record:
Wilco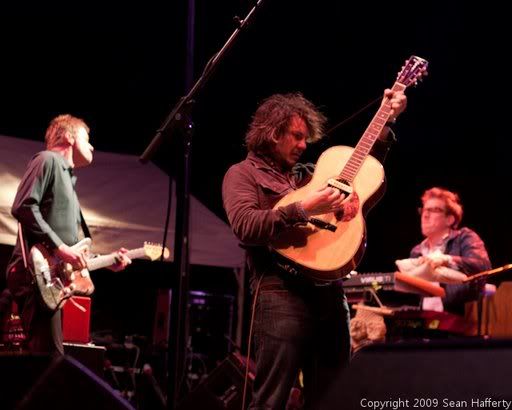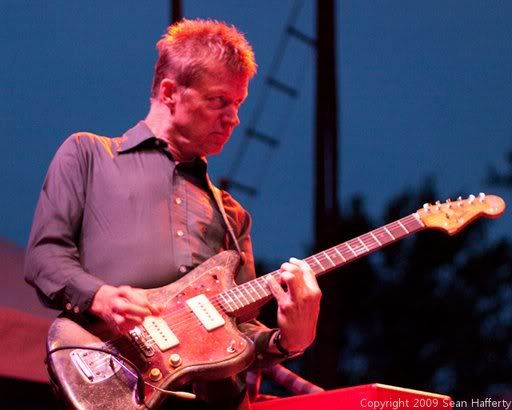 Wilco in Lowell

RSL Streaming Photo Album
images by Sean Hafferty
Later in the set as the evening went on, Jeff Tweedy would smile widely at the sound of the fans in the stands stomping their feet enthusiastically, punctuating their support. This was a night to remember!
Here are the photographs...
We didn't stop dancing with friends until near the very end of the last set - when the rain (again, memorably) fell down upon us in sheets. A truly extraordinary experience from start to finish... You must see this tour (dates below) if you have the opportunity. Highly Recommended!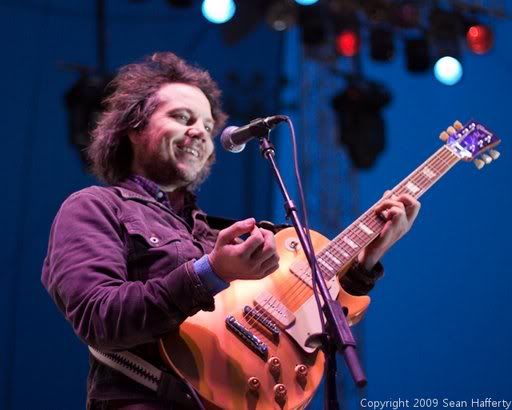 Wilco played before an enthusiastic audience in Lowell