Kasabian are nominated for a Mercury Prize for "The West Ryder Pauper Lunatic Asylum"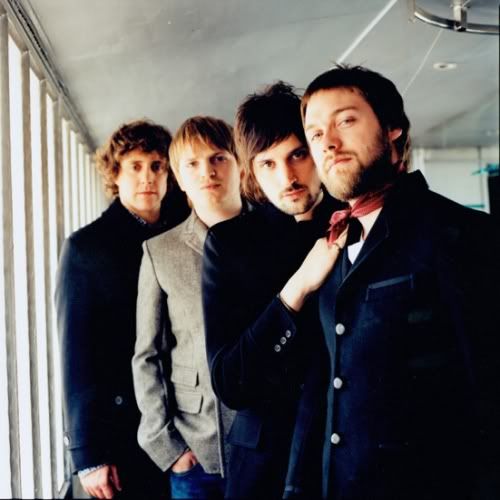 2009 MERCURY MUSIC PRIZE NOMINEES
- Congratulations are in order to the gentlemen in
Kasabian
, who were honored and recognized today with a prestigious
Mercury Music Prize nomination
. Each year the very best music from the UK and Ireland are nominated for album of the year. A nomination by the experts is a victory alone - out of the hundreds of worthy projects each year only a dozen are selected for final consideration. This year is no different, as Kasabian's third LP -
The West Ryder Pauper Lunatic Asylum
, comes up against some stiff
competition
. Today's news comes just as we were about to unleash our review of the new Kasabian album. What follows is our own British expatriate's thoughts on the record. (Nick Parker
and his family
live just outside of Boston. We are lucky to have him.)
Enjoy
-
Ryan
"
I love it when a plan comes together,
" - George Peppard, the A-Team.
ALBUM NOTES
by

Nick Parker
Let me get the down side out of the way early: nobody ever listened to
Kasabian
for their searing insights into the ways of the world. Their new album, "
The West Ryder Pauper Lunatic Asylum
" holds true to this fact. It is full of strange lyrical choices, which often border on the ridiculous ( - this, without the benefit of Beck's trademarked sense of irony). What about the opening lines from single "
Vlad the Impaler
"; "Face check, I walk this beach/ I'm frying in the heat, in the cauldron stir me/Chop down my diamond teeth I ain't got."
"Vlad the Impaler
"
from
The West Ryder Pauper Lunatic Asylum
NEW MUSIC from Kasabian
An Album with

Swagger
- This being said, I whole-heartedly recommend "
West Ryder Pauper Lunatic Asylum
." It's an impressive bit of music - an album that has real swagger. (Remember this word when you end up buying the album and think back to this review!) Kasabian may 'talk a bit strange,' and less than profound at times - but this band can transporting a listener to a place, to a mood - in which we all seem a bit cooler. Try playing it loud, driving in an open-top car on the highway. Try playing it whenever you want to feel a little tougher, and it won't let you down. "West Ryder" is a reaching and genuinely effective album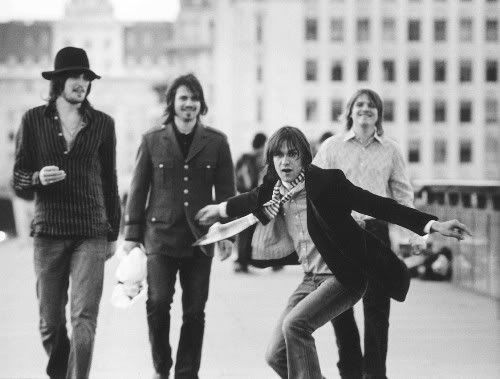 Kasabian's equally good previous two outings, Empire (2006) and Kasabian (2004), had the same confidence boosting effect on the listener. The band are, at root, a real old style rock outfit, a lot like
The Who
– able to live a rock and roll dream for the rest of us.
There have been some comparisons with
Oasis
in the press (and the two bands have toured together in the past), and I think it's this sense of bravado that people are talking about – Musically, after all, Kasabian are far more experimental than the Gallaghers. So if you like rock music that struts, this one will be a big hit with you.