The Animals at the Club a GoGo in Newcastle 1962
RE-POSTED BY REQUEST
last seen: July '08
The Animals play the Club a GoGo - Newcastle
At the start of 1962,
the Animals were known as the Alan Price
(
Rhythm and Blues
)
Combo
. The band, led by keyboardist Alan Price, had a good sound but were lacking something. As if on cue, they are joined by soulful singer Eric Burdon. A couple of weeks later, the band talks their way into a regular gig - a residency at Newcastle's "Club a GoGo!" on Percy Street. There they make quite a mark. But they are told by the Manager they need a new name to fit their personal style and their wild late performances. The band decides to go by the name: "The Animals."
The rest, as they say, is history.
The Alan Price Combo are the original Animals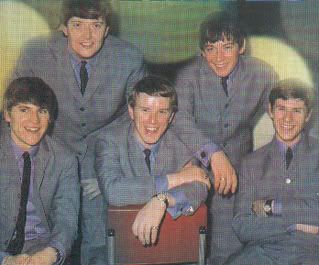 Important:
I love music and support the efforts of musicians. Consequently, is not our policy to share live shows that are available commercially (by the artist or their legal agents) to avoid inflicting financial damages. If anyone is aware of any reason why this material should not be shared,
please contact me
.