Invitation to an RSL CD Listening Party!
Artists we Like: Pezzettino


Boston Album Release


CD Listening Party

!
The Scene: River Gods
Margaret Stutt is

Pezzettino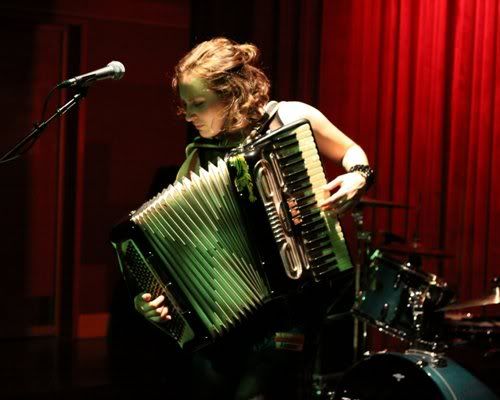 photographs by Sean Hafferty
COME HAVE FUN WITH US!
- On Tuesday, June 30th the
RSL Music Blog
will sponsor a very special and free CD listening party over at River Gods for the thoroughly engaging
Pezzettino.
Margaret Stutt was trained in classical piano at the local convent until the age of twelve, she picked up the accordion for the first time little over a year ago. Since the release of her solo debut album,
Because I Have No Control
in 2008, Pezzettino has been on the road. On Tuesday, 6/30 we help celebrate the release of Pezzettino's second album,
Lion
. Stutt is busy writing and recording the third release,
Lamb
, set for release in late 2009.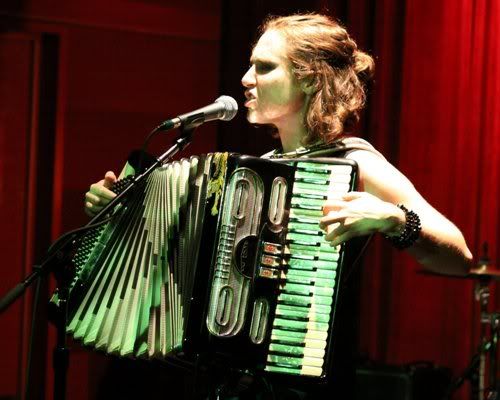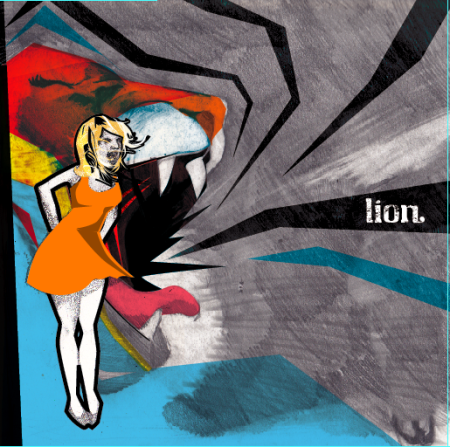 Influences on Pezzettino's
Lion
include:
Yann Tiersen, Sufjan Stevens, Andrew Bird, Tchaikovsky, Bach, The Avett Brothers, Bjork, The Cranberries, Erykah Badu, Juliana Hatfield, Ben Folds, Sheryl Crow, and Billie Holiday.
WE CAN'T WAIT:
Pezzettino! is gaining a reputation for her genre-bending style that touches on Indie Rock, Classical, and Celtic Folk. "
It's a bit like me showing up for a date with messy hair and skinned knees after jumping from a moving car.
"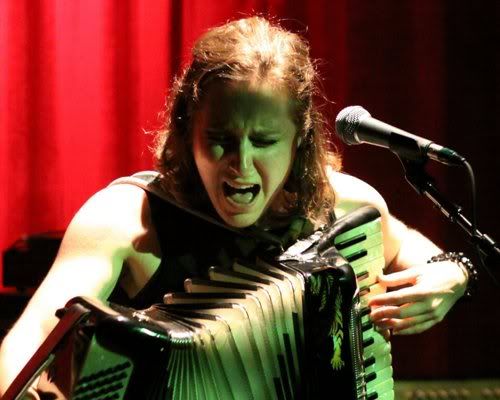 Pezzettino!
Myspace
RIVER GODS 6/30/09
Free to Attend!
- Copies of Lion will be on sale -
Everyone who attends can win an copy!