Golden Bloom's Hot New Release - Fan the Flames
EXCITING NEW MUSIC
Experimental Release Format
The best thing to do with a tiger, I can assure you - is to catch it by it's tail. The cat in this case are
Golden Bloom
and the subject matter (the tail, so to speak) is the band's incredible full-length album to be released on
August 18th
. Easily one of the best records I have heard this summer, I don't need to keep this one under wraps until Fan the Flames emerges. Nine Music magazines and websites (including Ryan's Smashing Life) will unveil a track each week until the record hits stores. That's nearly three months of exposure and a lot of free entertainment for fans. We give this one a Grade A for the release format and the duration of time it should win Golden Bloom in the sun.
Set for an August 18 Release
Fan the Flames

mp3s are getting a serialized release

!
"
This is the Summer of Golden Bloom
," says Magnet Magazine.
We would certainly have to agree. An instrumental chameleon, front man Shawn Fogel is as comfortable on piano, bass guitar and tenor sax as on keyboard, harmonica, and drums. He demonstrates his talents by playing all the instruments on Fan the Flames while recording with Ryan Ball at The Gearbox and produced by Peter Katis (The National, Interpol, Mates of State). Selecting an unorthodox approach, Fogel then went on to work with producers Roger Greenawalt (Ben Kweller), and Dylan Magierek (Mark Kozelek) to lend an ear to the pop-centric melodies of the other tracks on the album.
Hands on the Wheel - Shawn Fogel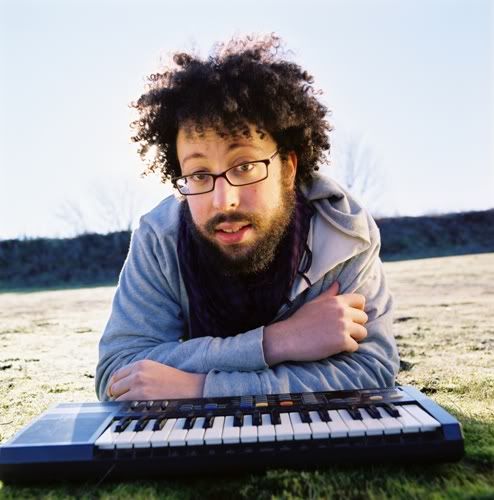 Fogel's immensely talented touring band includes Deleon frontman
Dan Saks, Ryan Ball
, bassist for famed Pink Floyd tribute band the Machine, Brooklyn guitar ace
Jeff Patlingrao
, Guster sideman
Josh Cohen
, and music journalist
Michael Azerrad
. (We have followed author Azerrad's career closely - he was also a producer on the
About A Son
movie about Nirvana's
Kurt Cobain
.) From start-to-finish, this is one band and a music project you should be checking out for yourself this summer. We expect very big things from Golden Bloom.